"Song is obligatory in the ritual of the sanctuary. " – Talmud, Tractate Arakin
During services and within the life of our community, at festive occasions and at moments of contemplation, at congregational gatherings and retreats – we're fortunate to be able to count on the ever-connecting force that is music. In doing so we continue an ancient tradition of music playing an integral part within Jewish communities throughout time and all over the world.
It is my pleasure to highlight a series of musical events at BCC over the next couple of months in chronological order:
Todd Moellenberg's Dissertation Recital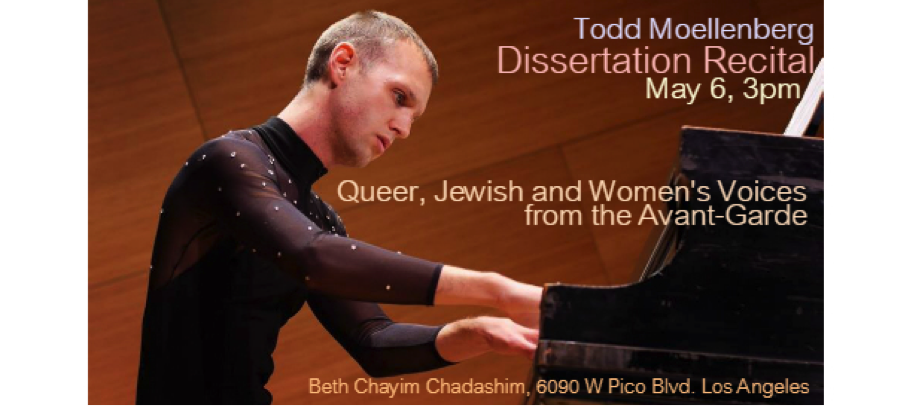 BCC member Todd Moellenberg will be presenting a sneak peek of his dissertation recital. His program includes works by Jewish and LGBT-identified composers such as Stefan Wolpe, Dominique Troncin and Jean Barraqué and a new work composed for him by Yvonne Wu. The concert takes place on May 6 at 3:00 pm at BCC. There is no charge for tickets, and we ask that you contribute as much as you're comfortable. All proceeds go to support BCC's music programming.
2 new albums – 1 concert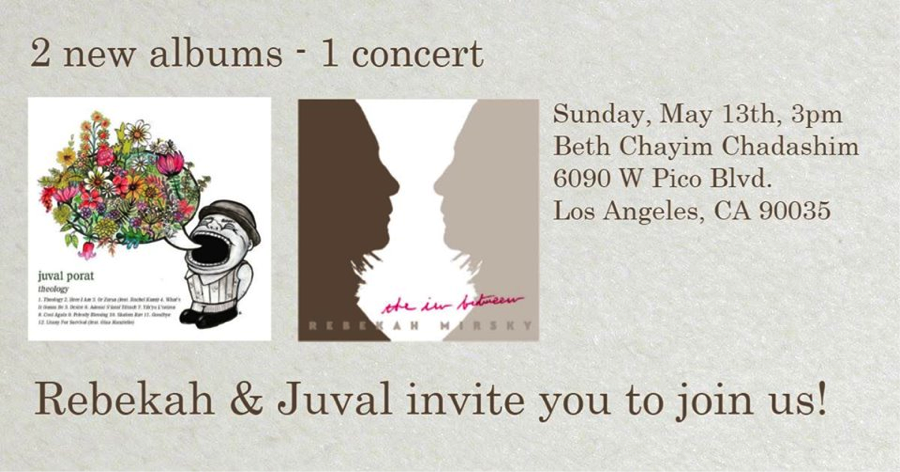 My friend and colleague Cantor Rebekah Mirsky and I will be hosting an album release concert on Mother's Day, May 13th at BCC, showcasing both of our new albums Theology and The In-Between. We will be accompanied by a live band and can't wait to share new music with you.
We hope we get to see you there. There is no ticket charge and we ask that you pay as much as you're comfortable to help us cover the expenses. To register go here (http://www.juval-online.com/2-new-albums-one-concert/)
Shavuot at BCC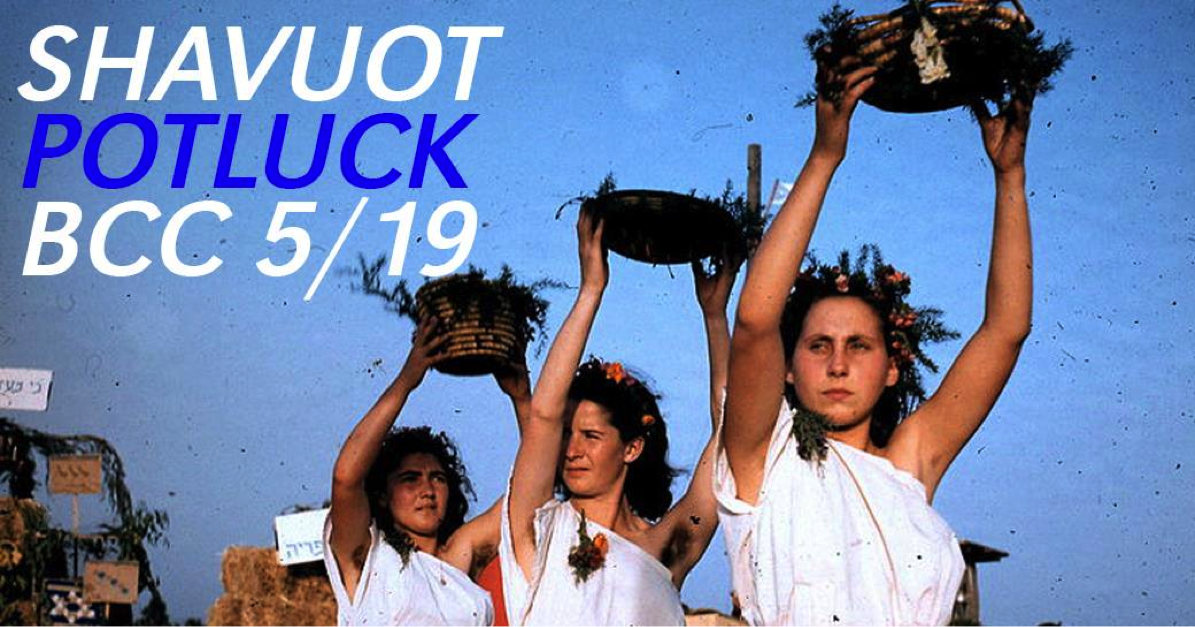 On Saturday, May 19, from 5:00 to 10:00 pm, we hope you can join us for a night of music, study, food, remembrance, prayer and community as we celebrate Shavuot, commemorating the giving of the law (Torah) and honoring Rabbi Heather's teaching and leadership at BCC throughout the years. All are welcome.
Programming for toddlers and children will be provided. A detailed schedule to be announced soon! Please send us your stories about the ways you've received Torah from Rabbi Heather to juval@bcc-la.org and/or lisa@bcc-la.org
Preceding Shavuot observance we'll be gathering for a communal potluck meal, traditionally consisting of dairy dishes (vegan and gluten-free alternatives are most welcome). To tell us what you might want to bring for the potluck dinner, please fill out the form below:
https://goo.gl/forms/JEaUpklnBoJUVbvF3https://goo.gl/forms/JEaUpklnBoJUVbvF3
Music at the Vision Awards Gala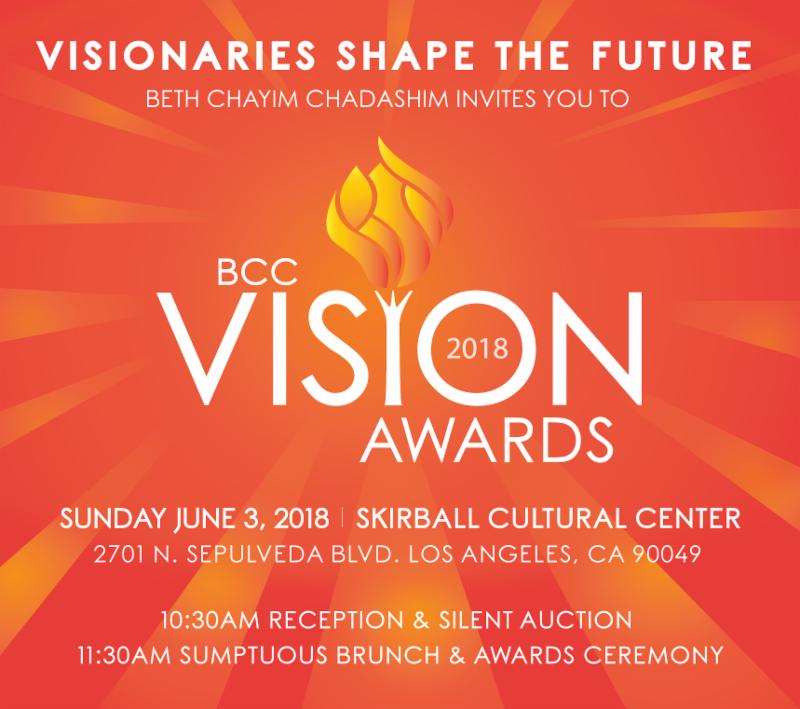 We hope you can join us for this important fundraiser and annual event on June 3rd, which recognizes outstanding leaders from within our congregation and in the larger community. Tamara Kline, Gay Gezunt, Zingen Far Sholem and I are very excited to share music with you to inspire, connect and give expression to the gratitude we feel for your support and our award recipients; contributions for the betterment of our lives. For tickets, go to http://bcc-la.org/vision-awards-2018/http://bcc-la.org/vision-awards-2018/
Healing Service
On Saturday, June 16 at 7:00 pm I hope you can join me and guest Cantor Rebekah Mirsky for a healing service bidding farewell to Shabbat and welcoming in the new week with original music, meditation and Jewish texts and prayers of healing and recovery.
I look forward to seeing you at one or all of these events and hope, as always, that you find inspiration, encouragement and meaning in the music that's in your life.
In song,
Juval