On Saturday evening, October 13, the BCC sanctuary was transformed into a "queer cabaret in Weimar Berlin" for the sellout West Coast premiere of Jeremy Lawrence's one-man show, "Lavender Songs." Jeremy was an active congregant at BCC before his move to New York some 14 years ago, and he still considers BCC his spiritual home. For much of the show he assumed the persona of Tante Fritzi, a denizen of the gender-bending nightclub scene in Berlin during the Weimar Republic (1918-33). During that time the city was a center of European science, creativity, and intellectual ferment as well as an unprecedented sexual openness, all of which was destroyed when the Nazi regime came to power and was not seen again until decades later.
In the audience that night was Jan Wilkens, a contemporary Berlin resident who is currently in LA researching the history of BCC for his master's thesis in Jewish Studies at the University of Potsdam. We are honored that Jan has chosen BCC as his research subject and that his department has accepted his choice. Jan wrote a review of "Lavender Songs" for the Los Angeles Blade news website, which can be found here.
A Q&A with Jeremy Lawrence, moderated by BCC member and dramaturge Josh Gershick, followed the performance. We learned that Jeremy translated the German lyrics of the songs and poems in the show into English and was assisted in creating and performing the show by scholar Alan Lareau, director Jason Jacobs, pianist Ariela Bohrod, and producers Ray Eelsing and Kenna Love (both BCC members). Additional BCC members and others too numerous to list also participated as sponsors, designers, and volunteers.
Please enjoy these photos from that wonderful evening.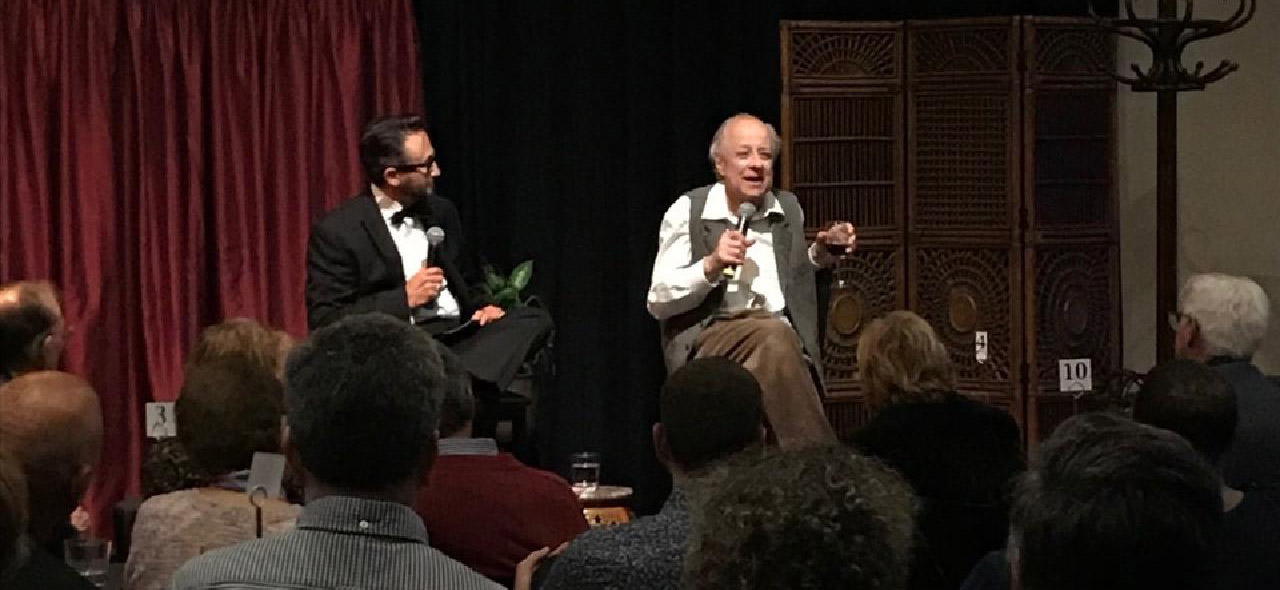 Jeremy Lawrence in conversation with Josh Gershick during the Q&A following the performance (photo: Jonathan Dalin)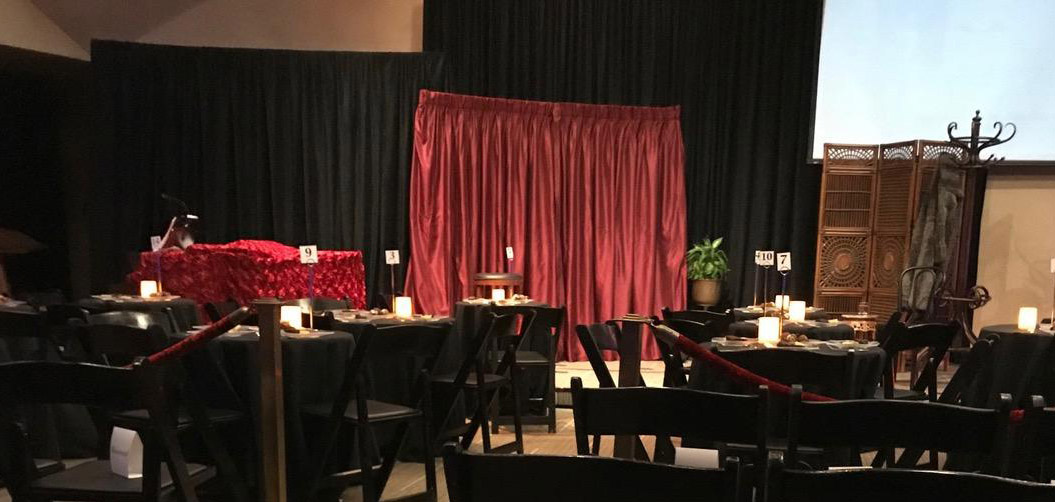 BCC sanctuary transformed into a Weimar era Berlin cabaret, courtesy of Warner Brothers props and Ronnie Wexler (photo: Jonathan Dalin)


Jeremy Lawrence as Tante Fritzi in "Lavender Songs" (photo: Jonathan Dalin)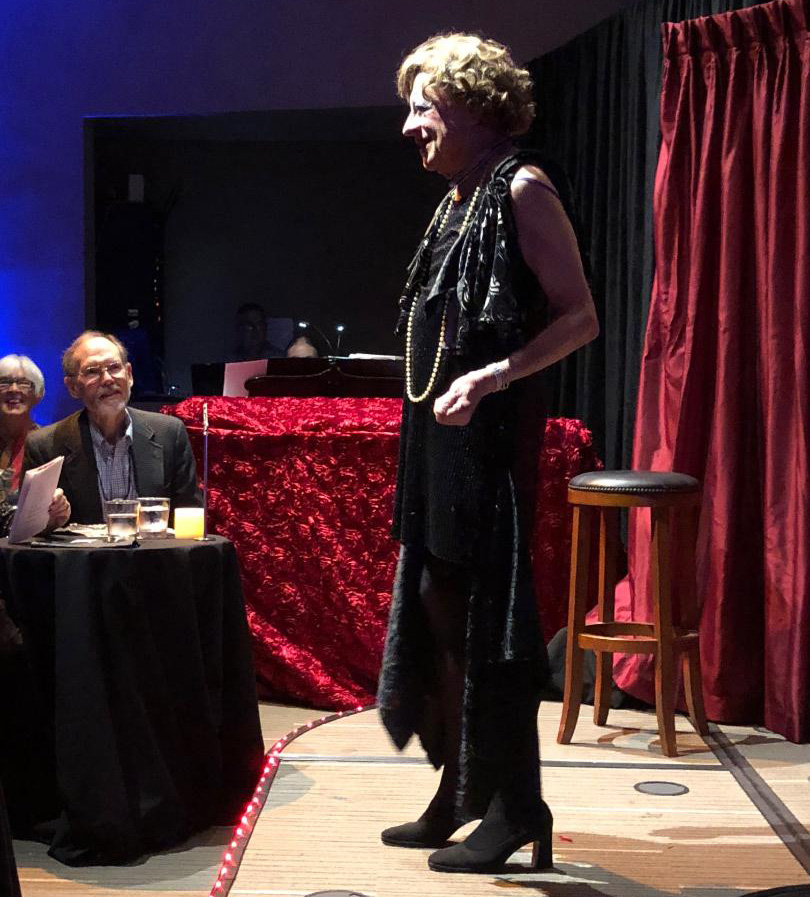 Jeremy Lawrence as Tante Fritzi in "Lavender Songs" (photo: Tracy Moore)
Shakespeare and Science? Yes, they do Connect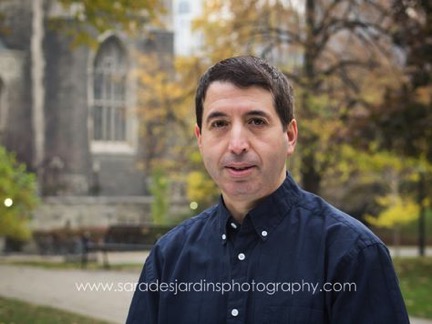 Dan Falk presents "The Science of Shakespeare" at BCC
Rabbi Lisa Edwards and BCC member Jonathan Falk invite you to an amusing, fascinating, informative talk about the author of Rabbi Lisa's "other Torah" – William Shakespeare!
On Tuesday, November 20 at 7:00 pm at BCC (in lieu of Torah study), Jonathan's brother Dan Falk will explore Shakespeare's interest in the scientific discoveries of his time, with a particular focus on the changing conceptions of the cosmos, from Aristotle to Copernicus and Galileo.
Shakespeare lived at a remarkable time – a period we now recognize as the first phase of the Scientific Revolution – and yet "Shakespeare" and "science" are rarely uttered in the same breath. However, as award-winning journalist Dan Falk has found, a reassessment is at hand.
Dan is a science journalist and author. The Science of Shakespeare is his third book; his two previous books are In Search of Time and Universe on a T-Shirt. The Toronto native is a regular contributor to Canadian public radio, and hosts a podcast called BookLab, reviewing popular science books. Dan will be on his way back from Australia, where he is a writer in residence at the University of New South Wales.
The Science of Shakespeare will be available for purchase (proceeds to support BCC), and Dan will be happy to sign them.
BCC Movie Nights and Popcorn Chats
This Fall BCC is introducing a series of free movie screenings on Sunday evenings, open to BCC members and friends alike. Bring a snack to share.
The first movie night was on Sunday, October 28, 6:00 to 8:30 pm.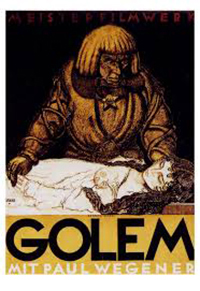 The featured movie was "The Golem"- a silent Jewish horror film. Released in 1915, "The Golem" tells the story of an antiques dealer who finds a golem, a clay statue, brought to life by a kabbalistic rabbi, using a magical amulet, four centuries earlier. The dealer resurrects the golem as a servant, but the golem falls in love with Jessica, the dealer's wife. As she does not return his love, the golem commits a series of murders.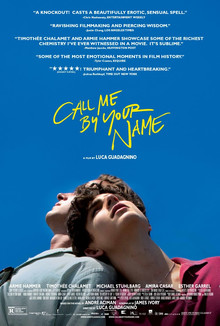 Our next screening will be Sunday, November 11, 6:00 to 8:30 pm.
This month's film will be "Call Me by Your Name". Released in January 2018, "Call Me by Your Name" takes place in 1980s Italy, and tells the story of a romance that blossoms between a seventeen year-old student and the older man hired as his father's research assistant.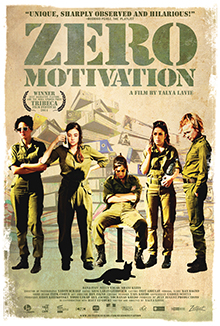 Our final screening for the year will be Sunday, December 9, 6:00 to 8:30 pm.
This month's movie, "Zero Motivation" was released in 2014. Set in a remote desert military base, a platoon of young women soldiers, all Israeli conscripts, serve out their time playing computer games, singing pop songs, and conspiring to get transferred to Tel Aviv — while endlessly serving coffee to the men who run the show. Here's an Israeli film filled with funny, quick-witted, zany women who wield their staple guns like automatic weaponry. If there is a war going on, it's one against boredom, bad uniforms, dopey rules, and doing everything in triplicate.
For more information, contact Jeff Cohen, Marc Breindel, or Bracha Yael.