BCC Books and Bagels
Larry Nathenson
BCC's Book Group (Books and Bagels) has been meeting continuously since January 1995. The group meets monthly in members' homes for a bagel brunch and discussion of a book selected by the group. We read a variety of books: fiction and non-fiction, American and Israeli, historical and contemporary.  The only requirement is some Jewish content (LGBT content is a plus, but not required). Our next meeting is as follows.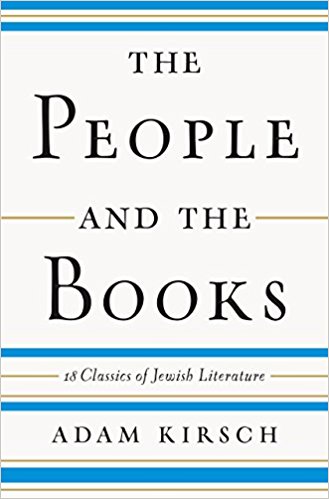 Sunday, December 10, 10:00 am
The People and the Books: 18 Classics of Jewish Literature, by Adam Kirsch
An exploration of 18 Jewish books ranging from portions of the Bible through medieval times to the modern era, focusing on how they reflect common Jewish themes that have kept our people alive through the centuries.  The author is the son of Jonathan Kirsch, several of whose books we have read.
The group is open to BCC members and non-members, and you are welcome to join us for a particular book that may interest you. RSVP is required for location and to ensure enough food. For more information, contact Larry Nathenson.
Need a Morale Boost? Try BCC's
Life Transitions Support Group
If you could use some help dealing with the stress of relationships, careers, economics, social life, family life, health or bereavement, you might want to give the BCC Life Transitions Group a try.  The goal of the BCC Life Transitions Group is to enhance participants' spiritual and emotional growth.
Participants have the opportunity to share their experiences, give and receive mutual support, and exchange coping skills with one another in a confidential atmosphere.  Everyone is welcome – members and non-members.  The group meets twice a month on the first and third Wednesdays from 7:00 – 9:00 pm.
This support group is facilitated by Shirley Hirschberg, Social Worker.  Shirley is also available for individual sessions. For more information, please call the BCC office at (323) 931-7023, ext. 205.
The World Congress of GLBT Jews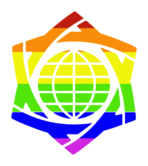 The World Congress of GLBT Jews is pleased to announce its 2018 Conference in Rome, Italy, March 15-18. There will be a Shabbaton, speaker panel, and more.
See our facebook page or contact Jonathan Falk for information on site specifics and suggested lodging.
Be part of our book project, the first Jewish LGBTQ book of its kind. More information is here.  Your stories are welcome.
Find out more about our contributions to supporting Jewish LGBTQ communities on our web page or our Facebook page.
Donate to BCC just by Shopping!
Shopping at Ralph's
Now you can donate to BCC without even using your own money! Because Ralphs and Food4Less donate funds to BCC every time you shop!
Ralphs is committed to helping communities grow and prosper. Year after year, local non-profit organizations earn millions of dollars through the Community Contributions Program and the best thing is, you can choose the organization to which you'd like a percentage of your regular grocery shopping to go.
You must re-register every year, but the good news is, it takes less than 5 minutes. Have your Ralphs Club Card handy.
Important: Each 'term' begins 9/1 and ends 8/31, so if you registered during last year's term, you'll have to re-register.
For instructions on how to register, or re-register, CLICK HERE!
Shopping at Amazon, Target, Best Buy, Office Depot, and more!
Do you shop at any of these stores? Sign up through the link below and every time you shop BCC benefits! There is no additional cost to you.
For instructions on how to register for each store, CLICK HERE!
Car Donations
Are you ready to get rid of a car, boat, RV or motorcycle but don't want the hassle of selling it? CARS is the "the nation's leader in charitable logistics."
CARS picks up your donation when it's most convenient, issues you a tax receipt for your records, and takes care of all the additional paperwork. And BCC receives a majority of the sale funds!

Making a donation is easy! It's as easy as filling out the online donation form HERE or picking up a phone and speaking to a live operator. The friendly operators can be reached toll-free at (855) 500-RIDE (7433) seven days a week. When you call the number, you'll be asked who would you like the car to be donated to, so you can say either "BCC" or "Beth Chayim".
Please visit the FAQ for more information.