"Coming to America," a One-Woman Show, Comes to BCC
Barbara Kroll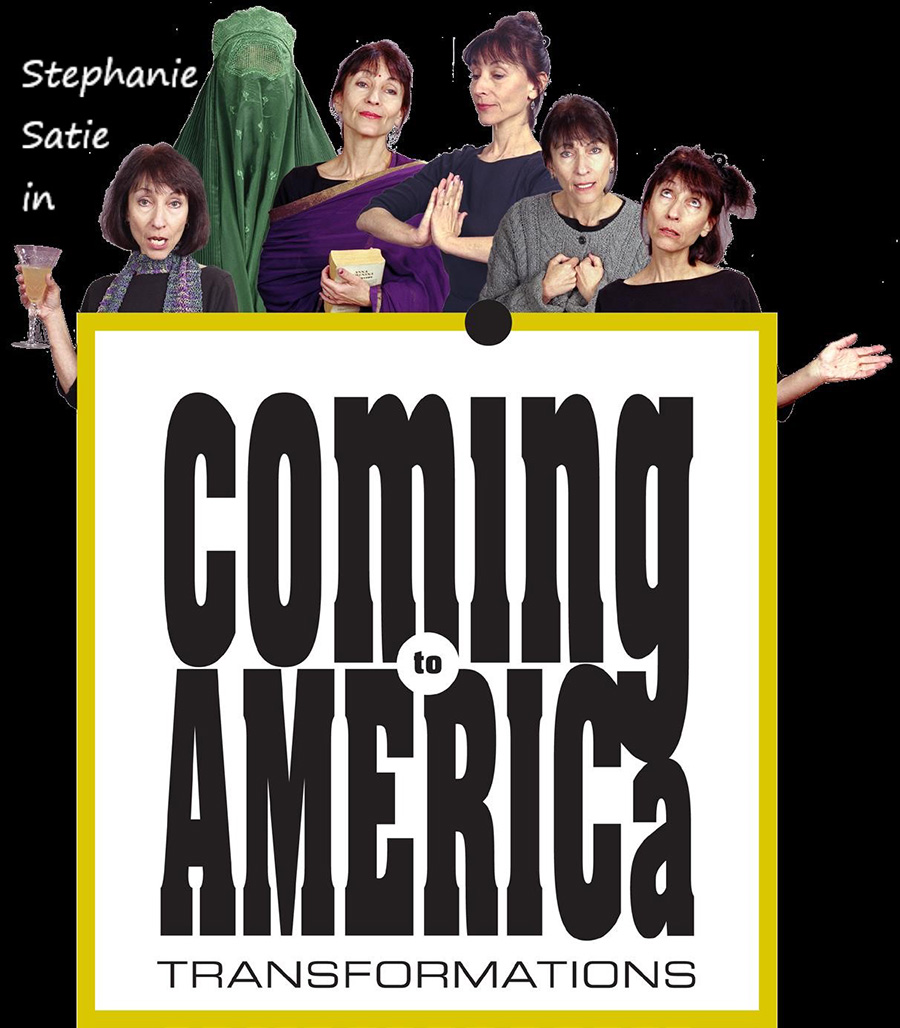 Local writer and performer Stephanie Satie will bring laughter and tears to BCC on February 11 in her one-woman show, "Coming to America."  With an uncanny gift of portraying both accent and body language, Stephanie will bring to life this cast of characters as if each has chosen to share her intimate story with the audience.
Stephanie enacts the stories of ten women from different parts of the world whose lives have been transformed by their immigration to America.  Some of their stories show what is behind the compelling need to flee a country torn asunder by warfare and strife. Others expose the sometimes bittersweet nature of leaving the familiar behind. These true-life tales help us see how embracing what America has to offer can be both liberating and daunting, sometimes in equal measure.
Stephanie's first one-woman show "Refugees" grew out of her experiences as an English language teacher to refugees and immigrants. It was originally developed in 1998 through a grant from the Los Angeles Department of Cultural Affairs. In it, she puts the audience inside a classroom of adult English language learners struggling to learn both English and American culture. "Coming to America" is the second solo show that she developed based on personal interviews and research. More recently, she created a one-woman show presenting stories of child Holocaust survivors living in the Los Angeles area, "Silent Witnesses." Stephanie has brought all three of these shows to a variety of venues in Southern California, New York, elsewhere in the US and Canada and abroad.
Don't miss this chance to see an entertaining and enlightening portrait of our multi-cultural city on Sunday, February 11, at 3:00 p.m (doors will open at 2:30 p.m.). "Coming to America" runs approximately 75 minutes and will be followed by a short Q&A. After the show, we will offer beverages and some Middle Eastern appetizers.  Tickets are $36 for members, $40 for non-members, and $50 for VIP seating.  For reservations, go to
https://bccla.wufoo.com/forms/coming-to-americastephanie-satie-1woman-show/
This event is being underwritten by Barbara Kroll, Ruth Spielman, and Lauren Schlau.  All proceeds will benefit BCC.
BCC Adult Education – Let's Play Bridge!
"Bridge is camaraderie and mental challenge rolled into one", by Adam Barron, BCC Adult Education co-chair
"Introduction to Contract Bridge", Sunday, January 21st and on seven consecutive Sundays, 6-8pm, at a private home in Sherman Oaks.
Many of us have known a bridge player, or perhaps we had parents, who played bridge intensely, even several times weekly. Why is bridge so captivating? A little history will shed some light. Bridge evolved from an 18th century European game called whist, in which four players (two teams) opposed one another around a square table. Each player laid out a card, and the highest card in the led suit took all four cards. One suit became designated "trumps" or wild cards, and, as the game's rules evolved, the teams competed for the privilege of naming which suit would be trump. In the 1920s, industrialist Harold Vanderbilt perfected a scoring system that made bridge simultaneously very entertaining and challenging. The game's popularity boomed in the 1930s and peaked in the 1940s, when an estimated 40% of households played. (Old movies on TCM illustrate this.) The competition of television and later computers has eroded bridge's popularity, though an estimated 30 million Americans still play.
What is the value of learning bridge in 2018? As we reach retirement age, we have similar concerns – staying connected, entertained, and mentally challenged. Playing bridge accomplishes all three. In this somewhat cerebral game of bridge we communicate through symbols, improving our memory while building close bonds. Playing one hand takes about 6 minutes, so there is little chance to get bored. There are bridge foursomes that meet weekly for years, sharing stories and gossip between hands. Others who prefer more play and less talk go to duplicate bridge clubs. Some even study bridge books, learn probability, and compete in tournaments.
Why should we learn bridge at BCC? Because living a Jewish life is more than celebrating Passover, reading Torah, and fasting on Yom Kippur. It is striving for connectedness. To this end I am a bridge teacher/enthusiast, wanting to give back to our temple. The classes will go from 6 to 8pm.  We will play hands in the first hour and discuss concepts in the second hour. You will need to attend at least 6 of the 8 classes. The cost is $80 for the class (includes textbook), or $15 per session. Most of proceeds will go to BCC. In order to provide individual attention, enrollment is limited to twelve. For reservations or questions, please email me at Education@bcc-la.org.
Jewish Meditation Practices for Everyday Life, with Cantor Juval Porat
Sunday, January 21, 10:30 am to 1:00 pm, including lunch break
Join us as we study and explore Jewish contemplative practices to help awaken our hearts, bringing us ever closer to a life of wakefulness, wisdom and compassion toward ourselves and those who surround us. This event is free for members, $10 for nonmembers. Please email Cantor Juval at juval@bcc-la.org for more information and to sign up.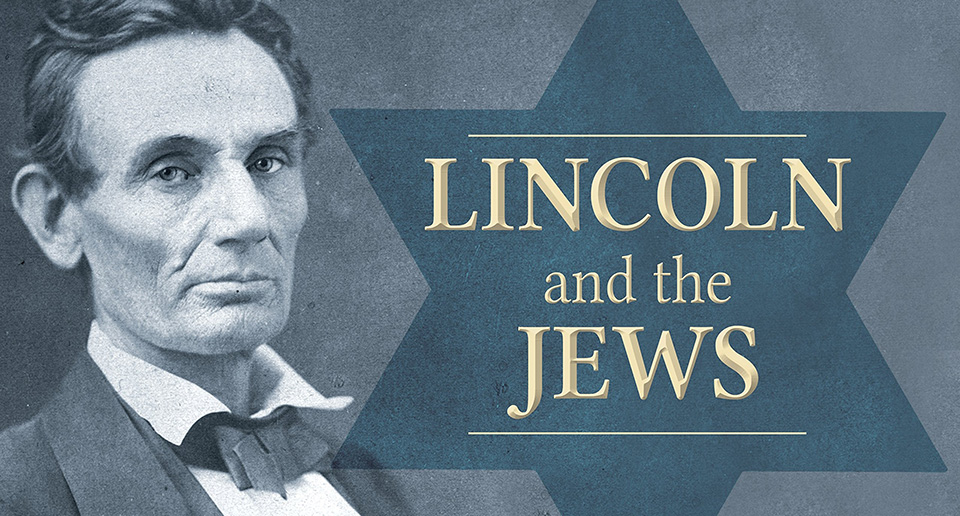 Rabbi Lisa's After Shul Special
Lincoln and the Jews
On Friday February 16, 2018, continuing the theme of Presidents' Day, join Rabbi Lisa Edwards for coffee, dessert and a mind-expanding after shul special on Abraham Lincoln and the Jews. Based on the 2016 book, Lincoln and the Jews, by Jonathan Sarna and Benjamin Shapell, as well as a few other publications, Rabbi Lisa will discuss Lincoln's affinity for Jews, as well as the Jewish affinity for Lincoln in his own time and since.  Whether battling against the anti-Jewish sentiment common in his time, longing to visit Palestine, or insisting that there be Jewish chaplains for the first time in the U.S. Army, Lincoln has become known as a friend to Jews.  Perhaps, then, it should come as no surprise to discover that, after his death, Jews donated out of proportion to their numbers to the establishment of the Lincoln Memorial, or began in the late 1800s to give their sons not just the first name of Abraham, but Lincoln as a middle name.  On this Presidents' Day weekend, join in this wide-ranging conversation about Lincoln and the Jews.
Celebrate Shabbat Shira with Temple Isaiah
On January 26, 6:15 p.m., please join the BCC and Temple Isaiah clergy and choirs for a festive musical Shabbat Shira service, celebrating our musical heritage in prayer and song. This special service will take place at Temple Isaiah (our home away from home for the High Holidays at Pico Blvd. and Kerwood Ave.), not at BCC.
Tu B'Shevat: Birthday of the Trees
Tuesday, January 30 is Tu B'Shevat.  Known as the birthday of the trees, this holiday honors the vegetative natural world around us.  Mystically, we are reminded of the changes in seasons and the hope and joy that the season of spring brings after a hard winter.  Watch the weekly bulletins for further details of how we will observe this holiday.
Pan-Sephardic Shabbat Service
February 2, 8:00 p.m.
Join Rabbi Heather Miller, Cantor Juval Porat and special guests for a pan-Sephardic Shabbat service, presenting Jewish musical traditions of Turkey, Iran, Spain, Morocco, Syria, Egypt, Iraq, Greece and Yemen as we welcome Shabbat. Services will be followed by refreshments. New friends are welcome!
Purim Spiel and Celebration: The Gayest Jewish Holiday
On Wednesday evening, February 28, gather together with the rest of the BCC community for the most irreverent holiday in the Jewish calendar, Purim! We retell the story of the Book of Esther in, let's just say, a "unique" way.  Be part of the story or enjoy the program. And, we invite all kids and kids at heart to wear a costume.  Watch the weekly bulletins for further details and your chance to participate in planning or acting in the spiel.
Photos from Hanukkah, December 15
Please enjoy these photos from our Hanukkah celebration on Friday evening, December 15, 2017. All photos by Larry Nathenson.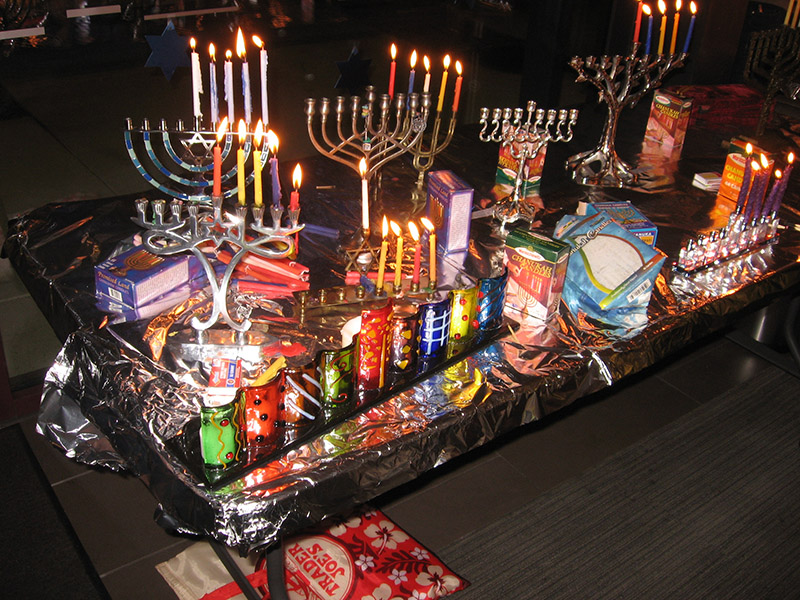 Lighted menorahs brought by BCC members and friends in the foyer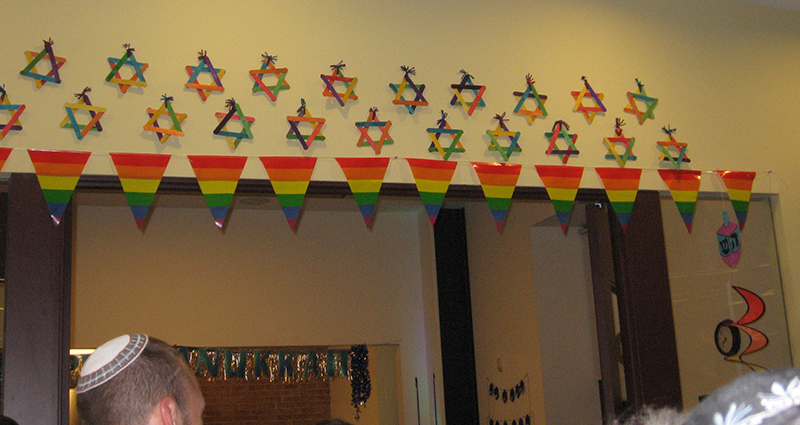 Decorations above the oneg room entrance during our Hanukkah celebration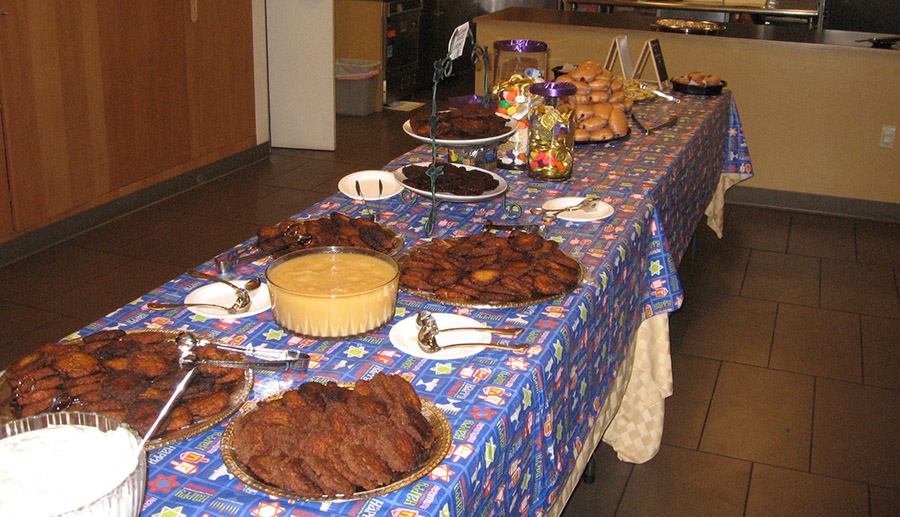 Our delicious latke spread with sour cream, apple sauce, chocolate, and sufganiyot (jelly donuts)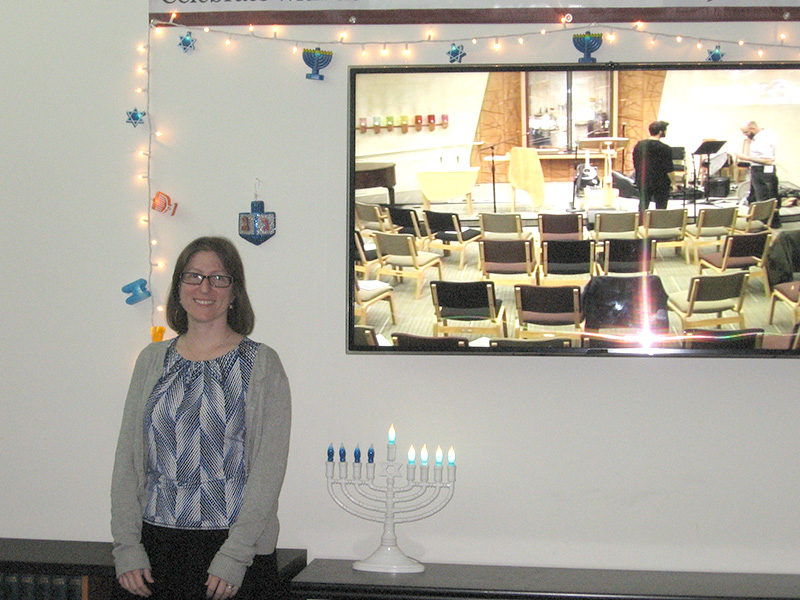 Executive Director Ruth Geffner Irving bid farewell to BCC at the Hanukkah celebration on her last day with us. We wish her well in her new position.