BCC's Anti-Racism Project, founded in December of 2017, held its first workshop, entitled "Thinking and Learning About Race as Jews", on Sunday, April 22nd, with eleven BCC members in attendance. The Anti-Racism Project is a collaboration between BCC members, leaders, and clergy, and supports education and Jewish advocacy about race and racism, and promotes safer space in Jewish community for Jews of color. To learn more about the work of the Anti-Racism Project, visit our webpage through the BCC website at: http://bcc-la.org/anti-racism-project/
Our next event will be a screening of the film, "The Color of Fear" on Thursday, May 24, 7:00 to 9:00 pm, followed by a facilitated discussion. This event is free and open to the BCC community and to any interested guests, so feel free to bring friends, family, and other community members.  A trailer for the film is available online here:
We enthusiastically welcome any interest and participation from people in the BCC community (including those new to anti-racism activity), and are also very happy to connect with community organizations, individuals, and networks sharing our interest in anti-racist work and education, and in supporting the presence and voices of Jews of color in U.S. Jewish communities.
Blogging into Retirement
Gordon Blitz
When I retired last year I never dreamed I would be writing a daily blog. Most of the writing I've done has been poetry, speeches at personnel events, and sermons. I have such a variety of interests I couldn't even figure out what to blog about. I love pop culture and figured I could share my opinion about my varied interests. Films, theater, books, television, and restaurants made up my initial posts. Then I added music that is streamed on Spotify. Why not include my favorite podcasts? Recipes? Concerts? My poems of the week? And if it didn't fit into one of those categories I would call it observations. I love using this creative part of my brain.
You can check it out at https://culturecritique.blog
Here is my blog review of Cantor Juval Porat's new CD, "Theology," which is being released in conjunction with a livestream concert at BCC on May 13.
I normally don't listen to this mix of religious and secular music, but I connected with this evocative CD. There is a fluid angelic tone to his voice that graces each track. I loved "Goodbye" which contemporized Beach Boy type harmonies. "Cool Again" seemed to channel Fleetwood Mac with an airy upbeat. The drum sounds made me smile.  The phrasing is flawless on "Yih'yu L'ratzon". "Here I am" is his take on R&B soul. My favorite track was "Or Zarua". I am a sucker for complex arrangements mixed with some mild rapping. Ultimately this CD will refresh your soul.
It's fun and challenging to keep composing on a daily basis (sometimes two in day!) I use WordPress.com and they have these insight stats where you discover how many visitors are checking out the blog. Somehow, I have attracted people worldwide per the below stats: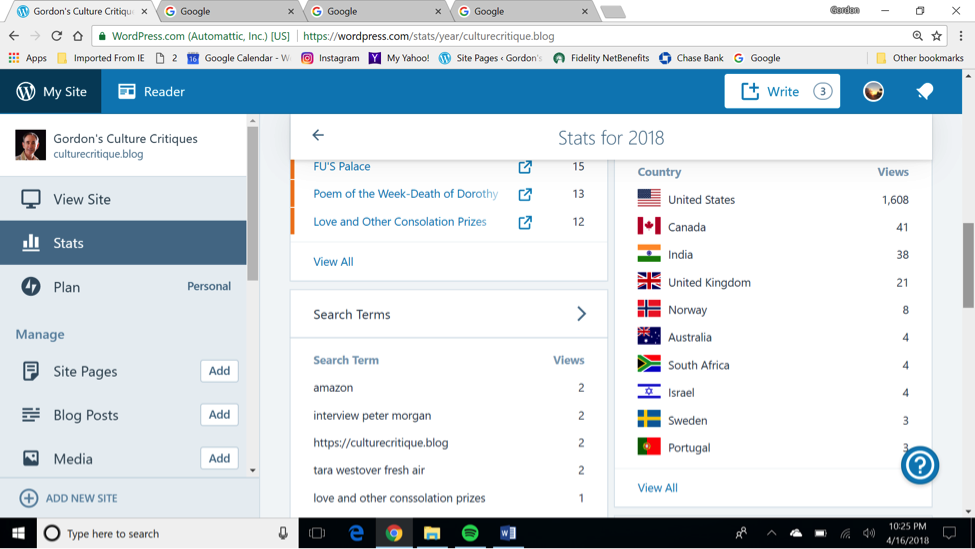 Please check out my blog and offer any suggestions as to how I could improve the quality. I would also be happy to help you setup your own blog.
Movie Review of Disobedience
by Bracha Yael
If two beautiful women locked in a passionate embrace with the tagline 'Love is an Act of Defiance' piques your interest, then you'll definitely want to check out the lesbian Orthodox Jewish drama Disobedience. The same for those who enjoy strong acting performances and thoughtful filmmaking.
Here's the story. Upon news of her father's death, Ronit (Rachel Weisz), the estranged daughter of an esteemed rabbi in the London Orthodox Jewish community, returns to attend her father's funeral. Drummed out of the community long ago for a lesbian relationship with a childhood friend, she receives an arctic reception. However, Dovid (Alessandro Nivola), another childhood friend and chosen heir to her father's pulpit, invites her to stay with him and his wife. Unbeknownst to Ronit, Dovid's wife is her childhood love Esti (Rachel McAdams). Sparks soon fly between the two women and you can guess the rest.
Disobedience is based on Naomi Alderman's novel of the same name. The story struck a chord with the Jewish Londoner Weisz who bought the novel's rights and co-produced the film. Weisz hired accomplished Chilean filmmaker Sebastian Leilo as director and co-writer for the film. Last year, Leilo directed and co-wrote the trans-themed, trans- starring A Fantastic Woman, winner of the Oscar for Best Foreign Language Film.
There's a lot to like about the film: its thoughtful, contemplative exploration of sexual desires and personal aspirations within a rigid faith-based community; strong sensitive performances from all three main actors; a hot steamy sex scene that sent Twitter atwitter when in the throes of lovemaking Weisz's character spits into McAdam's mouth. If Leilo wanted something provocative, mission accomplished.
It has imperfections too. Strangely, except for the love scene, Disobedience is as emotionally muted as its color palette. The characters' staid demeanor in this explosive situation is unconvincing. Let's face it. If you have three people in a house where two are having an affair and the third suspects it, there's going to be fireworks and not the good kind.
In addition to this shortcoming, I have a couple of quibbles with the film. Ronit, Esti and Dovid are all childhood friends, but Weisz (although easy on the eyes) is clearly much older than Nivolo and McAdams. But, its Weisz's baby, so what's a few crow's feet among friends. Then, there's the wig. As a good frum wife, Esti's character wears a wig. No problem there. Unlike the other women, poor McAdams is stuck with a hacked up, cockeyed mop top. If Leilo intended it as a physical metaphor of Esti's tortured interior, brilliant. If not, that wig had one long bad hair day.
Despite a shortcoming and a couple of missteps, Disobedience is a solid movie. I'd give it a three out of five bags of popcorn review.
Congregational Meeting set for July 29
Our annual Congregational Meeting will be on Sunday, July 29, 3:00 pm at BCC.  Information and voting packets will be sent by email to all BCC members on or before July 13.  If members would like their packets mailed to them, they can make that request by writing to Victoria Delgadillo at bcc@bcc-la.org.
At this meeting, we will elect new officers and directors (the positions whose two-year terms are expiring), discuss and approve our budget for the next fiscal year, and discuss other matters of importance to the future of our congregation. If you are unable to attend, we urge you to designate a proxy to vote for you.
BCC Books and Bagels
Larry Nathenson
 BCC's Book Group (Books and Bagels) has been meeting continuously since January 1995. The group meets monthly in members' homes for a bagel brunch and discussion of a book selected by the group. We read a variety of books: fiction and non-fiction, American and Israeli, historical and contemporary.  The only requirement is some Jewish content (LGBT content is a plus, but not required). Our next two meetings are as follows.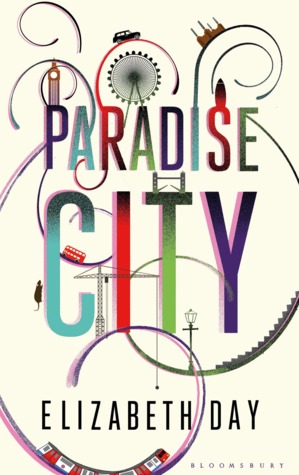 Sunday, May 27, 10:00 am
Paradise City, by Elizabeth Day
This novel centers on four strangers living in London and the collisions and relationships that change their lives. The cast of characters includes a Jew, an immigrant lesbian fleeing persecution, and a young muckraking journalist.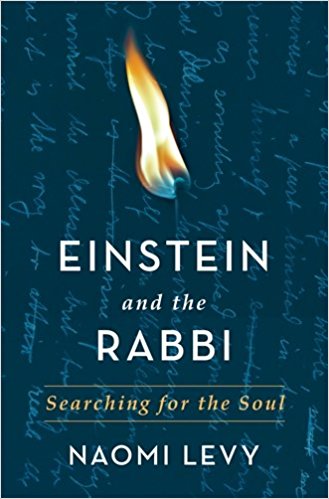 Sunday, June 24, 10:00 am
Einstein and the Rabbi, by Naomi Levy
An exploration of the soul through Albert Einstein's correspondence with a rabbi, written by a Los Angeles rabbi whose work we have read before.
The group is open to BCC members and non-members, and you are welcome to join us for a particular book that may interest you. RSVP is required for location and to ensure enough food. For more information, contact Larry Nathenson at Larrynath@aol.com
Need a Morale Boost? Try BCC's Life Transitions Support Group
If you could use some help dealing with the stress of relationships, careers, economics, social life, family life, health or bereavement, you might want to give the BCC Life Transitions Group a try.  The goal of the BCC Life Transitions Group is to enhance participants' spiritual and emotional growth.
Participants have the opportunity to share their experiences, give and receive mutual support, and exchange coping skills with one another in a confidential atmosphere.  Everyone is welcome – members and non-members alike.  The group meets twice a month on the first and third Wednesdays from 7:00 – 9:00 pm.
This support group is facilitated by Shirley Hirschberg, Social Worker.  Shirley is also available for individual sessions. For more information, please call the BCC office at (323) 931-7023, ext. 205.
Mazel Tov
We wish a hearty "mazel tov" to the following BCC members on their recent simchas and achievements.
Diana Simpson-Lowe, and her family and friends, on the occasion of Diana's bat mitzvah at BCC on April 14, 2018.
Rabbi Heather Miller will receive the 2018 Giant of Justice Award from CLUE (Clergy and Laity United for Economic Justice) on Thursday, May 31 at 8:00 am at St. Sophia Greek Orthodox Cathedral. Rabbi Miller has been active in CLUE for a number of years.
If you have good news to share with the BCC community, please send it to the BCC office. We want to celebrate with you!