The Beth Chayim Chadashim Anti-Racism Project was formed in 2017 as a collaboration between our members, lay leaders, and clergy, and serves several purposes.
1) The Anti-Racism Project supports programming, education, and conversations that foreground the presence, contributions, and experiences of Jews of color, and will also help to provide "safe space" by hosting gatherings specifically for Jews of color, within BCC, and within the Greater Los Angeles area.
2) The Anti-Racism Project develops and provides Jewish education and opportunities for dialogue about racism and anti-racism, and about the relationship between anti-Semitism and other forms of racial and religious discrimination and inequality.
3) The Anti-Racism Project facilitates efforts to connect BCC to broader Jewish, inter-faith, and inter-racial efforts to challenge contemporary white supremacy and Nazism, and to address racism in Los Angeles, in the United States, and globally.
We enthusiastically welcome any interest and participation from people in the BCC community (including those new to anti-racism activity), and are also very happy to connect with community organizations, individuals, and networks sharing our interest in anti-racist work and education, and in supporting the presence and voices of Jews of color in U.S. Jewish communities.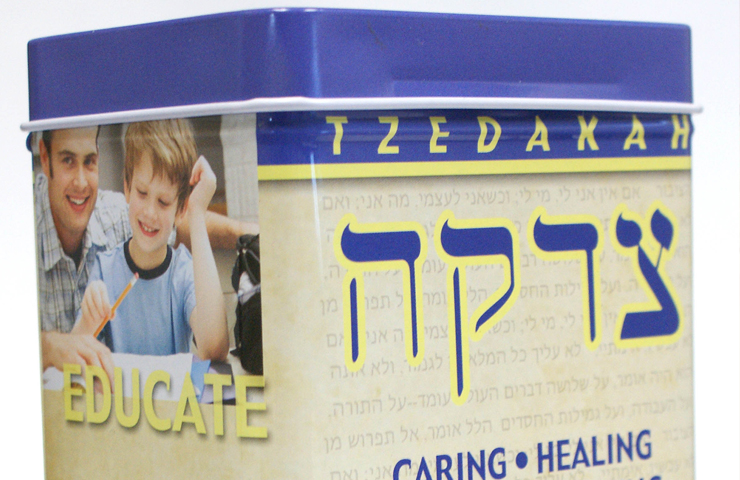 BCC Tzedakah to Help Fight Homelessness
Jim Potter
BCC's very active Tzedakah Council continues to help BCC members channel the coins they drop into their pushkes to some of the most pressing problems facing our country, Israel, and the world.  Last cycle, ending with the High Holy Days 5778, we donated to four charities helping to respond to flooding and fires in Texas, Haiti, California, and India.  See the last issue of G'vanim for details.     At our last meeting, the Tzedakah Council decided to donate the money collected in the current cycle, which runs through the end of Pesach, Tuesday, April 10, to charities addressing the problems of homelessness and hunger.  In the next G'vanim, we will announce how much money has been collected and the particular charities that will receive our tzedakah.
There are people without homes in every major American city and around the world.  As documented by recent stories in the LA Times, the problem is particularly acute here.  They describe a 75% increase in homelessness over the past six years and homeless encampments forming in neighborhoods throughout the region.  One recent estimate is that providing shelter for only the chronically homeless in Los Angeles County would require 20,000 more housing units. County officials and taxpayers are working to abate the problem, but more help is needed.  Elsewhere in the country and world, governments are doing less.
One Tzedakah Council member recently participated in the LA County Homeless Count in his Altadena neighborhood.  The count demonstrated how widespread is the desire to help the homeless.  Fellow participants came from all economic and ethnic backgrounds and held the full range of political views.  The count was also a reminder of how easy it is not to notice the homelessness in our own neighborhoods.
Along with homelessness there is the problem of hunger.  People lacking homes cannot provide for themselves and sadly nor can many people who have minimal housing.  Neither problem can be solved merely by providing the missing element, shelter or food.  So the Tzedakah Council will be looking for charities that offer self-sufficiency as well as immediate support.
The present Tzedakah Council members are Angela Brown, Steve Hochstadt, and Jim Potter.  We would welcome new members.  We meet three or four times a year to plan collections and choose charities.  Between meetings Council members do some research and help with the mechanics of collecting and distributing the money.  Each meeting includes an educational activity regarding the Jewish traditions of tzedakah and tikkun olam. Please contact any of us if you are interested.
Women's Havurah Game Day at BCC
Sylvia Weisenberg
Join the women of BCC and our women friends for an afternoon of card games and board games.  We will have snacks and hot and cold drinks to enjoy as we learn new games and play old favorites. This event is free and will be held at BCC Sunday, March 4 from 2:00 to 5:00 pm. Bring your friends and meet new ones. We look forward to seeing you!
BCC Books and Bagels
Larry Nathenson
 BCC's Book Group (Books and Bagels) has been meeting continuously since January 1995. The group meets monthly in members' homes for a bagel brunch and discussion of a book selected by the group. We read a variety of books: fiction and non-fiction, American and Israeli, historical and contemporary.  The only requirement is some Jewish content (LGBT content is a plus, but not required). Our next two meetings are as follows.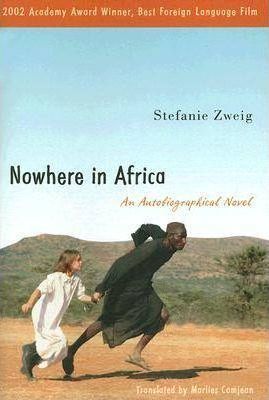 Sunday, March 25, 10:00 am
Nowhere in Africa: An Autobiographical Novel, by Stefanie Zweig
A Jewish family from Germany takes refuge from the Nazis in colonial Kenya, and struggles to adapt to their new home amid their anxiety about the fate of their relatives back home.  This was made into a movie a few years ago.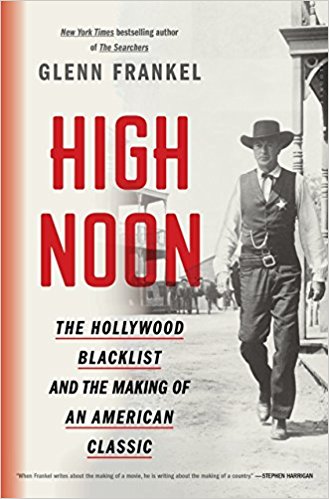 Sunday, April 29, 10:00 am
High Noon: The Hollywood Blacklist and the Making of an American Classic
An examination of the anti-Communist fever that gripped the U.S. in the late 1940s and early 1950s and resulted in the Hollywood blacklist that cost many Jews their careers, told through the lens of the making of the film "High Noon."
The group is open to BCC members and non-members, and you are welcome to join us for a particular book that may interest you. RSVP is required for location and to ensure enough food. For more information, contact Larry Nathenson at Larrynath@aol.com.
Need a Morale Boost? Try BCC's Life Transitions Support Group
If you could use some help dealing with the stress of relationships, careers, economics, social life, family life, health or bereavement, you might want to give the BCC Life Transitions Group a try.  The goal of the BCC Life Transitions Group is to enhance participants' spiritual and emotional growth.
Participants have the opportunity to share their experiences, give and receive mutual support, and exchange coping skills with one another in a confidential atmosphere.  Everyone is welcome – members and non-members.  The group meets twice a month on the first and third Wednesdays from 7:00 – 9:00 pm.
This support group is facilitated by Shirley Hirschberg, Social Worker.  Shirley is also available for individual sessions. For more information, please call the BCC office at (323) 931-7023, ext. 205.
Mazel Tov
We wish a hearty "mazel tov" to the following BCC members on their recent simchas and achievements.
BCC member William Garbutt officially embraced the covenant and joined the Jewish people at the mikveh at American Jewish University on February 1, 2018, with all of BCC's clergy and several BCC members in attendance. He celebrated with the BCC community during the Shabbat service on February 2. He will be known in the Jewish community as Moshe ben Avraham v'Sarah.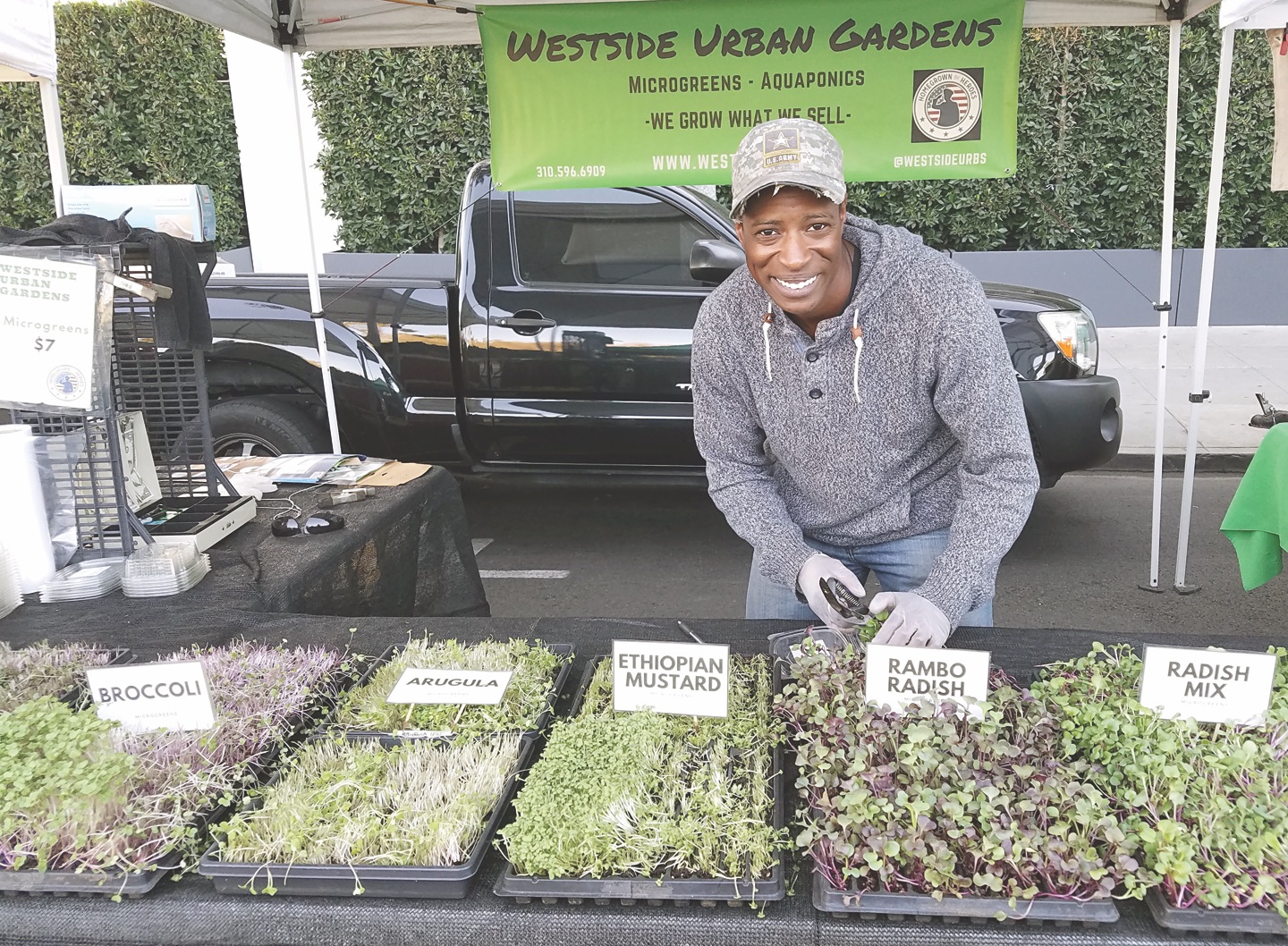 BCC member Nate Looney was profiled in the Jewish Journal on February 14, 2018, in an article written by BCC member Jessica Donath. The article, entitled "Man of Micro Greens," describes Nate's business, Westside Urban Gardens, a small micro gardens farm that he has operated since 2015. He grows 20 varieties of micro crops, including micro varieties of arugula, broccoli or radishes, which he grows hydroponically in nutrient-rich water. He does use soil for stability and to display the uniform trays. Closed on Shabbat, his business reflects his commitment to Judaism as well as the environment. "The way that I grow indoors and limit my water usage for sure is tikkun olam because I'm doing my part to preserve and save water and provide healthy nutritious food to people," he says. For more information, see the article.
BCC member Jerry Nodiff celebrated his 80th birthday at BCC on February 2, in conjunction with the pan-Sephardic musical service that evening. His cousin Myrna shared her thoughts on the evening: "A beautiful evening in every way! The congregation is the warmest, most welcoming that I have ever experienced, and they celebrated Jerry's milestone birthday with all the love and gratitude that his long years of participation and leadership deserve. It was a night of music, the kind of praying I can really get into!"  
A Los Angeles Times article on February 8, 2018, related the role played by BCC member Jessie Meehan in the decision by Walgreens drugstores to change their policy on customer use of restrooms. Though not transgender, Jessie was told by a sales associate last year that she had to use the men's room because she "looked like a man." She wrote a letter of complaint and then sought the assistance of the ACLU, which was able to achieve the change in policy without litigation.
If you have good news to share with the BCC community, please send it to the BCC office. We want to celebrate with you!