BCC's Annual Awards Brunch Planning Underway
Mike King, Treasurer
It's that time of year! BCC's Annual Awards Brunch is our next big event, and planning for it has begun in earnest!
For more than 20 years, the BCC community has gathered every spring in a beautiful setting to share an elegant meal with our members and friends and to enjoy very special entertainment. We also offer gratitude and recognition to those whose presence and actions have made significant contributions to our BCC community and the larger Jewish and LGBT communities.
Our Rabbi Erwin and Agnes Herman Humanitarian Award is a long-standing BCC tradition, established in 1985. The Herman Humanitarian Award honors people who have made outstanding contributions to the Jewish and LGBT communities. Some notable recipients of this award over the past three decades include "Transparent" star Jeffrey Tambor (joined by a number of his fellow cast members), film and television producer Howard Rosenman, Rabbi Harold Schulweis, MCC founder Rev. Troy Perry, former Congressman Barney Frank, former Assemblymember and current Los Angeles County Supervisor Sheila Kuehl, and former Assemblymember Jackie Goldberg.
BCC's Presidents Award was added in 2003 to acknowledge those whose leadership and active involvement with BCC have made a significant difference to our congregation and to our individual members. Our current president Richard Lesse and several former presidents and officers have received this award. Another recipient was Harriet Perl, in whose blessed memory we now have a third award, the Harriet Perl Tzedek Award, which pays tribute to those who have made special efforts toward achieving a just society.
The Annual Awards Brunch is BCC's largest and most important fundraiser. Only a portion of our operating budget is covered by members' annual commitments; proceeds from the Brunch are what keep our doors open and ensure that our unique programs continue!
The Awards Brunch has always been a member-led event, even with a full complement of professional staff. Because of our recent staffing changes, member participation is particularly important this year.
In the BCC tradition of lay leadership and commitment, your involvement will make a difference! The tasks of selecting honorees, coordinating a date when all can attend, overseeing arrangements with our venue, and making sure everything comes together smoothly are all best done with a group of dedicated volunteers, each contributing their particular skills.
We invite your participation, and ask that you contact Brett Trueman at brett.trueman@anderson.ucla.edu or Victoria at bcc@bcc-la.org to express your interest in helping make this year's Awards Brunch the most festive and fun event yet!
Great Chefs, Great Homes Continues into the Spring
Our very popular Great Chefs, Great Homes events have been quite successful in the last few months, with several events sold out. These intimate dinners or brunches in members' homes offer a chance to enjoy good food and company while helping BCC raise much-needed extra revenue. The hosts provide the food and hospitality, and all proceeds benefit BCC. Watch the weekly announcements for additional events in the coming months.
Here is a photo of guests enjoying a barbecue on Glen Chester's patio in Granada Hills on December 3, 2017.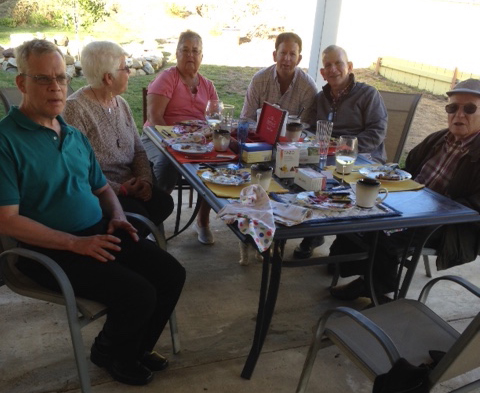 World Congress of GLBT Jews, Keshet Ga'avah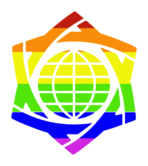 The World Congress of GLBT Jews is pleased to announce its 2018 Conference in Rome, Italy, March 15-18. There will be a Shabbaton, speaker panel, and more.
See our facebook page or contact Jonathan Falk for information on site specifics and suggested lodging.
Be part of our book project, the first Jewish LGBTQ book of its kind. More information is here.  Your stories are welcome.
Find out more about our contributions to supporting Jewish LGBTQ communities on our web page or our Facebook page.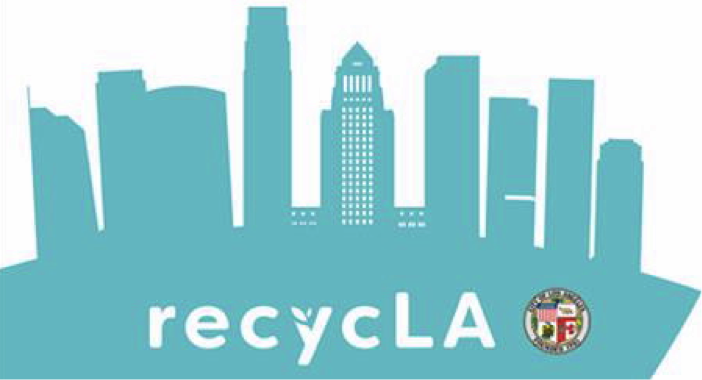 RecycLA Comes to BCC
The City of LA has launched a new trash program that will, for the first time in the history of the City, require that all businesses begin a commercial recycling plan—-including all of us at BCC. This innovative program is part of the City's commitment to enhance the quality of life in Los Angeles by improving the air that we breathe, the roads that we travel, and the overall cleanliness of Los Angeles. The ultimate goal is to move our city closer to achieving "zero waste" through pioneering waste reduction, reuse, recycling, and recovery programs.
Very soon, you will see the blue bins at BCC. What shall we do? Just place the following clean items into the BCC Blue bins:
Newspaper and magazines
Cardboard, corrugated boxes
Cardboard cereal and cracker boxes, etc.
6-pack cartons
Paper grocery bags
Glossy paper, junk mail, stationery and envelopes
Notebook paper, any color
Telephone books
Aluminum cans, foil, trays
Tin or metal cans
Glass bottles, jars (empty & rinsed)–any color
All plastic food containers
Plastic bottles and containers (detergent, bleach, milk, soda, water, medicine containers, etc.)
Microwave food trays and frozen food boil-in-bag pouches
All other items (not noted above) go into the black bins. Thanks BCC, we are off to another temple adventure together!
Donate to BCC just by Shopping!
Shopping at Ralph's
Now you can donate to BCC without even using your own money! Because Ralphs and Food4Less donate funds to BCC every time you shop!
Ralphs is committed to helping communities grow and prosper. Year after year, local non-profit organizations earn millions of dollars through the Community Contributions Program and the best thing is, you can choose the organization to which you'd like a percentage of your regular grocery shopping to go.
You must re-register every year, but the good news is, it takes less than 5 minutes. Have your Ralphs Club Card handy.
Important: Each 'term' begins 9/1 and ends 8/31, so if you registered during last year's term, you'll have to re-register.
For instructions on how to register, or re-register, CLICK HERE!
Shopping at Amazon, Target, Best Buy, Office Depot, and more!
Do you shop at any of these stores? Sign up through the link below and every time you shop BCC benefits! There is no additional cost to you. For instructions on how to register for each store, CLICK HERE!
Car Donations
Are you ready to get rid of a car, boat, RV or motorcycle but don't want the hassle of selling it? CARS is the "the nation's leader in charitable logistics."
CARS picks up your donation when it's most convenient, issues you a tax receipt for your records, and takes care of all the additional paperwork. And BCC receives a majority of the sale funds!
Making a donation is easy! It's as easy as filling out the online donation form HERE or picking up a phone and speaking to a live operator. The friendly operators can be reached toll-free at (855) 500-RIDE (7433) seven days a week. When you call the number, you'll be asked who would you like the car to be donated to, so you can say either "BCC" or "Beth Chayim".
Please visit the FAQ for more information.