Rae Antonoff, Director of Education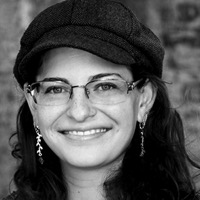 Rae Antonoff, MAJE, is an artist and educator who has been working with Ohr Chayim as a teacher for four years and is thrilled to transition into the role of Director of Religious Education this year. Her research at Hebrew Union College focused on using art to accommodate learning disabilities in the Hebrew classroom, and she has since developed and piloted two accessible Hebrew curricula that have been implemented in over 40 Hebrew schools across North America — with many elements inspired or redesigned thanks to feedback from our very own Ohr Chayim learners! Rae can't wait to continue learning and growing with the Ohr Chayim families in the years to come!
At Beth Chayim Chadashim and our Ohr Chayim Religious School, every Bar and Bat Mitzvah has the opportunity to choose their own Torah portion and build a celebration and service that reflects and demonstrates their own personal interests, skills, and passions. 5779 will be a year full of simcha/joy as we celebrate three B'not Mitzvah from the Ohr Chayim community! Each newsletter will spotlight one or more of our B'not Mitzvah so you can get to know these thoughtful and passionate young women and help us welcome them to the next phase of their Jewish lives!
Bat Mitzvah Spotlight: Tesfanesh Seplow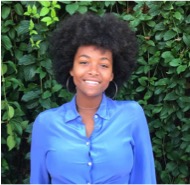 Tesfanesh Seplow will celebrate becoming a Bat Mitzvah on November 24, 2018 – Shabbat Vayishlach, and has chosen to read from Genesis Chapter 34, the story of Dinah.
What does becoming a Bat Mitzvah means to you?
To me, becoming a Bat Mitzvah is a celebration of becoming responsible for myself and for the decisions I make as I navigate through the world as a young adult.
Of all the characters in the whole Torah, who would you say is your personal hero(ine), and why?
Miriam takes leadership on the dancing and singing when the Israelites got to freedom. To me, Miriam stands for the power of joy and celebrating the achievements and special moments in our lives.
Why did you choose your Torah portion?
Although I love the stories of Miriam, I chose to read the story of Dinah because I think it's a particularly relevant portion right now, given all that's happening politically with #MeToo and #TimesUp and #YesAllWomen – to show how important it is to understand the issue of sexual assault and how we can build a world where I, and all other women, feel safe moving through society. I think it's essential for everyone to learn about people of all ages and genders, because it's important for people to understand the gravity of the situation.
What is your Mitzvah Project? Why did you choose it, and how can we help?
I'll be working to help women in domestic violence shelters in Santa Monica with fundraising, a donation drive, and providing direct connection and assistance as directed by the women themselves. Survivors of violence are rarely provided enough resources to take care of themselves and their families, and I hope I can work to relieve at least some of that suffering. I'm meeting with the staff at a shelter soon to figure out what sort of donations would be most useful – we'll let you know what they request in the weekly newsletter once we know the most effective way you can help!
Bat Mitzvah Spotlight: Jezi Bieber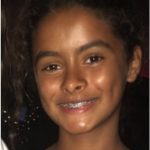 Jezi Bieber will celebrate becoming a Bat Mitzvah on December 15, 2018 – Shabbat Vayigash, and has chosen to read from Genesis Chapter 47, when Joseph reveals himself to his brothers and invites them to settle in Egypt.
What does becoming a Bat Mitzvah means to you?
To me, becoming a Bat Mitzvah means becoming an adult in the world and being able to be more independent. It marks the time I've spent exploring and expanding myself in the Jewish religion.
Of all the characters in the whole Torah, who would you say is your personal hero(ine), and why?
I love the stories of Moses because the Torah shows how it's not easy being a leader: he ran away from Egypt, but God told him to go back and save the Israelites. At first, he refused to go, but ultimately, he persevered through his fears. Moses makes mistakes, but he learns from them and grows as a leader. Moses was human, and humans have flaws. I think it's inspiring to have a hero that shows us we don't have to be perfect to be effective leaders.
Why did you choose your Torah portion?
Although I love the stories of Moses, I chose to read the section that led the Israelites to Egypt in the first place, where Joseph saves his brothers from the famine back in their homeland. After a lot of hard work and a lot of luck, Joseph had risen to second-in-command in Egypt, and when his brothers came to ask for food, they had no idea who Joseph was. It would have been much safer for Joseph to say no to his brothers – they had sold him into slavery, after all, so they might not deserve his help! But instead, Joseph risked his power in Egypt to feed and protect his Israelite family. He was courageous and willing to take on a huge personal risk to save the lives of others, even though they hadn't always been kind to him. I think we could all learn a lot from Joseph's story of courage, forgiveness, and love.
Editor's Note: This year BCC is also offering an Adult B'Nei Mitzvah course, taught by Rabbi Lisa and Cantor Juval. The course has already begun. Watch for notice of adult b'nei mitzvah ceremonies in the spring of 2019.

"ChanukahPalooza" to be Hosted by Ohr  Chayim and Baby Kibbutz
December 8, 2019, 10 am-12:30 pm
Join Ohr Chayim and Baby Kibbutz for "ChanukahPalooza," our annual family celebration of the Festival of Lights! Families with children of all ages, infant to teens, will all find something to love: learning new songs, text study for parents, making your own oil lamp, Chanukah calligraphy, Chanukah Family Feud, and more!
Bring all your friends and come play with us at ChanukahPalooza!
Anyone and everyone is welcome to join us – members and non-members, past/current/future students and their families, and anyone who just wants to try out a BCC family program for the first time.
RSVPs are appreciated so we can make sure to stock enough craft supplies for everyone. Email Rae Antonoff, Director of Education, at rae@bcc-la.org to let us know how many smiling faces to expect.
Rabbi Dr. Rachel Adler to Teach Post-Holocaust Theology at BCC
This winter our friend Rabbi Dr. Rachel Adler is offering to BCC family and friends an "upper level" class on Introduction to Post Holocaust Theology.  
This course deals specifically with Post-Holocaust theology – – not history, not sociology, but theology: how believers may make sense of the monstrous events that comprise the Shoah and cope with their lingering and perhaps irrevocable aftereffects.  This is a course in understanding theologies people have made rather than a course in making theology.  We read others for two reasons 1) To expose ourselves to different points of view and to try to understand why someone would hold that view and 2) To test our own opinions against others and, perhaps, to allow ourselves to be changed by them.  These are central course goals.
The class is deemed "upper level" because (1) you will be expected to keep up with all of the assigned reading and (2) the reading is extremely challenging.  For our text, we will use: Wrestling With God: Jewish Theological Responses during and after the Holocaust, edited by Steven T. Katz (Oxford Univ. Press, 2007 — presently the book is selling online from $22 to as much as $75 a copy). In addition to Wrestling With God, we will read from a "Course Reader" of essays and poems.  You'll be given a copy of this Course Reader.  If anyone has financial difficulty with book purchase, please let Aviyah know.
Also, there will be no pictures, no videos, and no simulation exercises. We aren't going to re-traumatize people in the name of Holocaust education, and we probably won't come out with many answers, but we may have better questions.
The class will run for ten weeks, 7:00 to 8:30 pm, on Wednesday evenings at BCC, January 16 to April 3, 2019. There will be no class February 20, and no class on Purim eve March 20.
There is no charge for the class, but you are expected to purchase or share the book to enable you to keep up with class reading assignments.   There will be no "tests" or "papers" to write, but you must do assigned reading.
The maximum number of students will be 16.  You must pre-register with Aviyah Farkas by December 27, 2018. Please email Aviyah at mefarkas@gmail.com
BCC Books and Bagels
Larry Nathenson 
BCC's Book Group (Books and Bagels) has been meeting continuously since January 1995. The group meets monthly in members' homes for a bagel brunch and discussion of a book selected by the group. We read a variety of books: fiction and non-fiction, American and Israeli, historical and contemporary.  The only requirement is some Jewish content (LGBT content is a plus, but not required). Our next two meetings are as follows.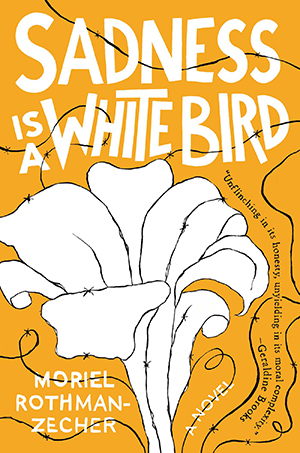 Sunday, December 2, 10:00 am: Sadness is a White Bird, by Moriel Rothman-Zecher
This is a novel about a young Israeli soldier who goes to jail because of conflicts between his military obligations and his friendship with a Palestinian family who are affected by the Israeli occupation.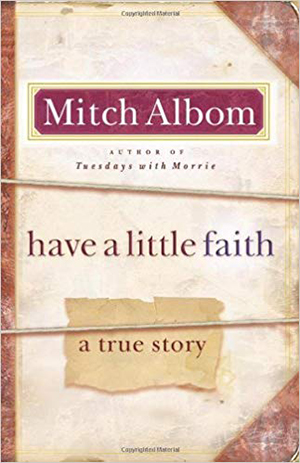 Sunday, December 30, 10:00 am: 
Have a Little Faith, by Mitch Albom
A non-fiction account of the author's interactions over several years with a rabbi who asks him to deliver a eulogy and an inner city Christian pastor in Detroit.
The group is open to BCC members and non-members, and you are welcome to join us for a particular book that may interest you. RSVP is required for location and to ensure enough food. For more information, contact Larry Nathenson at Larrynath@aol.com.