Jessica Donath
The neighborhood council of Cypress Park in northeast Los Angeles, one of 96 such entities in the city, has one member whose living situation is a little different. Alfred Beltran, in his mid 50s, lives in his car.
After some research and nights spent scared that his car might be towed or broken into, he found Safe Parking LA (SPLA), an organization that helps people like him by providing safe parking spots.
If you live anywhere in the greater LA area and ever set foot outside your apartment or house, you have seen firsthand the unprecedented homelessness crisis we are facing. Roughly 35,000 people sleep on the streets each night in LA alone.
A small percentage of homeless people manage to hold on to a car. Most of them have jobs and actively work to get back into permanent housing. Private or public parking lots that often lie vacant at night welcome those sleeping in their cars. Access to a toilet and electrical outlets (including wifi) help provide stability and a sense of normalcy for the homeless living in their cars. Each parker undergoes a simple background check and an in-person interview. They must have a driver's license and insurance.
SPLA provides a portable toilet for each parking lot and a security guard to provide safety for both parkers and nearby residents. Most of the lots open at 6 pm each night and close at 6 am. Parkers can enter and exit as they please until 10 pm. After that they can leave but won't be able to return. Social workers visit the lots each week and assist with job training and housing placement.
The LA branch of SPLA began in 2016 at Leo Baeck Temple. Scott Sale, MD, who now leads SPLA, spearheaded the effort after learning about the program that originated in Santa Barbara in 2004. A similar program began in San Diego in 2004. Both programs report very few disturbances and violations. Crimes in neighborhoods that host safe parking lots has decreased and many residents appreciate having a security guard in the area.
Earlier this year Cantor Juval and I attended a workshop about strategies to address the homeless crisis in LA. Both Rabbi Lisa and Cantor Juval are excited about exploring how BCC can get involved with SPLA.
A couple of months ago, our congregation started the process of joining Leo Baeck Temple, the Department of Veterans Affairs, IKAR and St. Mary's Church in Koreatown to open our lot at night for five to ten people in need of a safe place to park their temporary homes on wheels. At BCC, arrangements might be necessary to accommodate services and special events. As lot owner BCC would receive a monthly stipend of $500 for incidental costs like providing electricity and wifi outside.
Opening our parking lot to SPLA at night provides a way that BCC as a congregation can help to address the problem of chronic homelessness in our city. Watch for more information as the process continues.
Push Your Pushke Our Way
BCC Tzedakah Council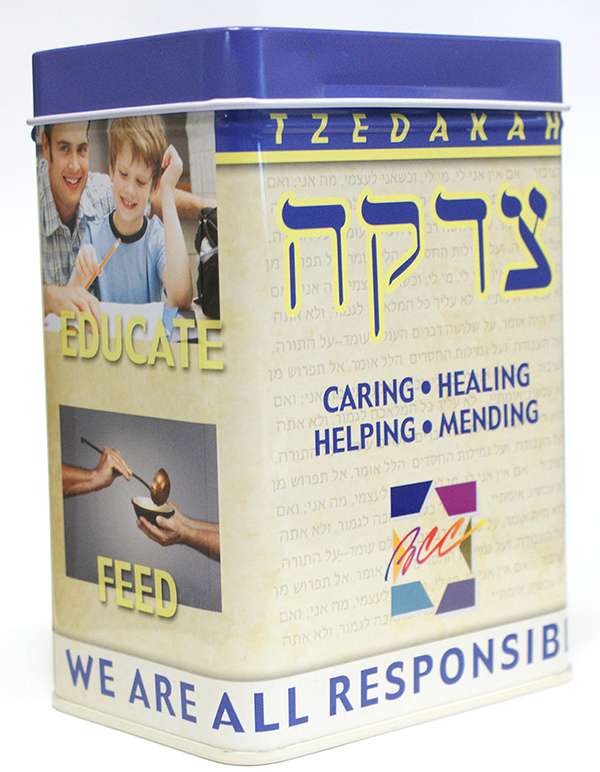 The High Holy Days are one of the two times of the year when BCC's Tzedakah Council asks congregants and friends to bring in their pushkes. (The other time is during Pesach.) It doesn't matter what you put your coins in every night: one of BCC's beautiful metal pushkes, the tzedakah box your grandfather brought from the old country, or maybe a jar that used to hold Welch's grape jelly. It doesn't matter whether your container is full, half full, or even less. It doesn't matter whether the coins are mostly pennies, with just a few dimes that snuck in, or whether every week you fold a five-dollar bill and squeeze it through the coin slot at the top. No matter what, bring in what you've got; bring it with you to Temple Isaiah for one of the High Holy Day services, or bring it to the BCC office between now and then. The holidays host BCC's tzedakah collection drive, and you should be part of it.
Why the High Holy Days? Two reasons, one spiritual and one practical. The spiritual reason is that tzedakah, righteous giving, is a central part of our holiday pledge. In the Unetaneh Tokef prayer, we remind ourselves that during the Days of Awe, God decrees what will happen with us in the next year, but "redemption, prayer, and good deeds" can avert the severity of the decree. Bringing in the tzedakah coins (and dollars) that you've been collecting every evening is a great step toward a year of doing good deeds. And the practical reason for the Tzedakah Council to collect pushkes on the High Holy Days? Well, when else does everyone come to shul? Come! And bring your coins! (And come more often the rest of the year too.)
Your Tzedakah Council facilitates collective giving by the BCC community. We pool the coins and bills that congregants bring in and distribute the money to a few charities, usually between two and four during each cycle. The charities reflect who we are as a community: caring, LGBT, Jewish. The Tzedakah Council currently is preparing to make donations from our Passover and Purim collections. (We like to do a special collection during the Purim spiel.) At this time, a very pressing issue is homelessness. Right now we're in the process of choosing this last cycle's charities. More than likely, two will be charities that help the homeless in Los Angeles County, one will be a group that assists the homeless in Israel, and we'll probably donate to a group that addresses the intersection of immigration and homelessness. We'll share the details of our donations in the next issue of G'vanim.
The Tzedakah Council has been an important part of BCC for more than twenty years. Our founder and leader, Robin Baltic, has moved to Mexico, but we're struggling along without her. We need not only your coins but also your help. If you're interested in being part of the Tzedakah Council, please contact Jim Potter or Angela Brown.
May we all have a good and generous year!
Justice, Justice Shall You Pursue: Thoughts on Restorative Justice
Larry Nathenson, Editor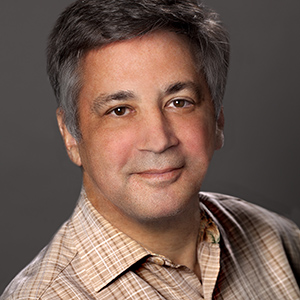 As I write this, we have just completed the week of Parsha Shoftim (Judges), which includes the famous instruction "tzedek, tzedek tirdof," or "justice, justice shall you pursue." (Deuteronomy 16:20)
Justice is also a theme of the upcoming High Holidays, when according to tradition we are judged according to our actions in the preceding year. There is a tension in the High Holiday liturgy between the harsh justice of divine punishment and the more lenient justice of divine mercy. We are encouraged to participate in this process not only by seeking forgiveness from God and from each other, but also by turning toward God and each other to restore our connections and to forge a better path in the coming year.
Why does the word "justice" appear twice in the Biblical instruction? Of course, many rabbis and commentators over the centuries have offered explanations for this. In his Commentary on the Torah, Richard Elliott Friedman refers to several: it is repeated for emphasis, it means justice for both sides, it means justice from a just court, or it means justice pursued in a just way (i.e., police and prosecutors should not cut corners in obtaining justice). I would like to offer one more explanation that ties in with the focus on justice during the High Holidays.
As many of you know, I was a practicing attorney for 22 years until I retired. Since then I have served as a volunteer mediator with Centinela Youth Services, a non-profit organization serving young people and their families in Los Angeles County. Although CYS is not a Jewish organization, I became involved through a group then called Progressive Jewish Alliance (now Bend the Arc), which recruited volunteers and included a Jewish component in the training.
One of the services CYS provides is Victim-Offender Restitution Services (VORS). We serve non-violent youth aged 11 to 17 who have been arrested for non-violent offenses and their alleged victims, who may be individuals or organizations (stores, property owners, schools, etc.). The cases typically involve petty theft (shoplifting), tagging or other vandalism, drug possession, or minor assault and battery (without a weapon). I mediate these cases, usually with a co-mediator, in an effort to resolve them outside the juvenile justice system. The youth and their parent or guardian come together with the victim or a victim representative to discuss what happened and listen to each other's perspective on the incident. In most cases the youth will agree to write an apology letter, do some community service, or take other action to make amends for their actions. If they complete their agreement, the case is then dismissed and removed from their juvenile record.
This sort of non-judicial resolution, or restitution, is what we call "restorative justice." The focus is not on punishment but on restoring the relationship between the parties and with the community as a whole. It is commonly found in smaller communities around the world where organized legal systems either do not exist or do not function well. Native American tribes, for example, have practiced it for centuries. But in formal state legal systems it is still quite rare.
So perhaps the instruction in Deuteronomy to pursue justice twice means that we should pursue both punitive justice and restorative justice, each as appropriate to a given situation. This fits in well with the tension during High Holidays between the justice of divine punishment and the efforts we make to restore our relationships with God and with each other during this time.
In addition to VORS, CYS also offers family mediations (between youth and their parents or other family members), peer mediations in schools, and clinical services like counseling. If anyone is interested in becoming a volunteer mediator with CYS, please contact me at larrynath@aol.com. CYS will be offering training during the fall and winter, dates yet to be determined. No legal background is required; most of the mediators I work with are not lawyers and many have experience working with youth as teachers, social workers, or in other ways. All you need is a desire to give back to the community and to assist young people in getting their lives on the right track.
May we all work toward restoring our connections to our communities and to each other during these Days of Awe.