Adam Kulbersh in 'Better Things'
Adam Kulbersh play Sam's (Pam's) dead father who only appears in flashbacks to the late 70s/early 80s. In the current season (aired on FX), he pops in and out occasionally.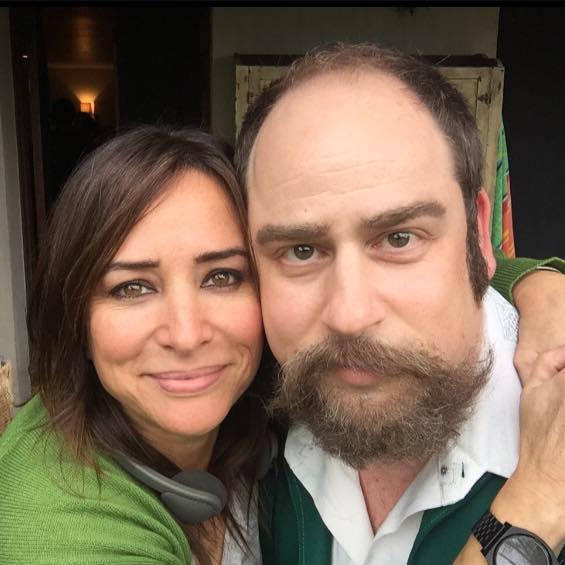 Fun fact, the facial hair is modeled after her real dad during that time period and was handmade (every hair!)
Every week, the cast and crew of FX's Better Things — a semi-autobiographical comedy created by Pamela Adlon and Louie C.K., centered on Sam Fox (Adlon), an actress and gnarly single mom of three girls, fantastically played by Olivia Edward, Hannah Alligood, and Mikey Madison — is taking EW behind the scenes. For each episode, a cast or crew member is recapping, sharing thoughts on what went down, and walking us through the ins-and-outs of the show. First up, Adlon (who also serves as a writer and executive producer, alongside C.K.) walks us through her personal series premiere, "Pilot/Sam."
On Sam's green cardigan, which was Pamela's father's, and other Easter eggs in the series:
There are a lot! Almost all of the art that you see in the house is mine — I took it off the walls of my house and put it on the walls of the fake-me's house. In that opening sequence when the girls are against a pink wall, Olivia is wearing a poncho with orange fringe — that was my childhood poncho! I gave Celia [Imrie], who plays my mom, some of my mom's jewelry. I put my dad's ring on Adam Kulbersh, who plays my dad in the flashback scene.