Al Winn in Art of the AIDS Years
The work of Al Winn, who spoke at BCC several times and was friends with many BCC people, is included in this long-overdue historical survey of the AIDS era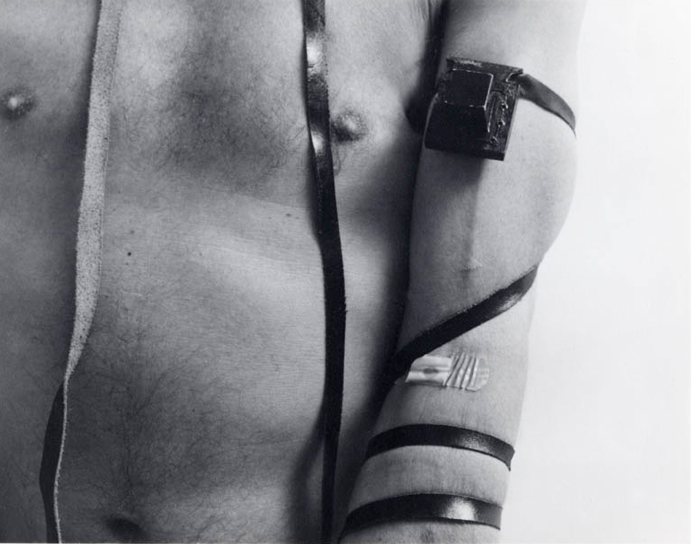 Al Winn's iconic work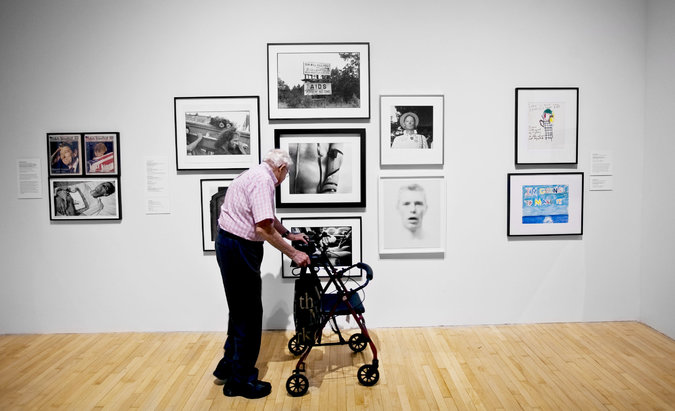 A display of photographs at "Art AIDS America," which includes 125 works made between 1981 and the present. Photo by Byron Smith for The New York Times
For my generation of American gay men, the AIDS epidemic was a second Vietnam War. It reached us as a rumor and soon revealed itself as a killing field. Just as the war had divided the country, so did AIDS. From initial public reports in 1981, through the end of the Reagan presidency in 1989, many people at risk saw the threat as threefold: from the disease itself, from rampant homophobia and from a government that simultaneously withheld help and initiated campaigns of fear.
In those years, combating the enemy was a D.I.Y. mix of community organizing, medical volunteerism and direct action. Art was very much in the picture, because artists were hard hit by the epidemic, but also because art is (or can be) strategically useful. It can broadcast or insinuate messages into the larger culture, embody complex truths, absorb fear, preserve memory.
Given the volume, quality and variety of art made in response to AIDS over 36 years, it seems inexplicable that no mainstream museum ever attempted a historical survey. Now one has. "Art AIDS America" is a show at the Bronx Museum of the Arts, and it coincides with a cluster of smaller Manhattan shows, two of which more imaginatively address the same history.