Can gay and lesbian teens find a home in Orthodoxy?
Rabbi Rachel Bat-or is featured in the Jewish Journal's cover story about the relations between LGBT people and the Orthodox Jewish community in LA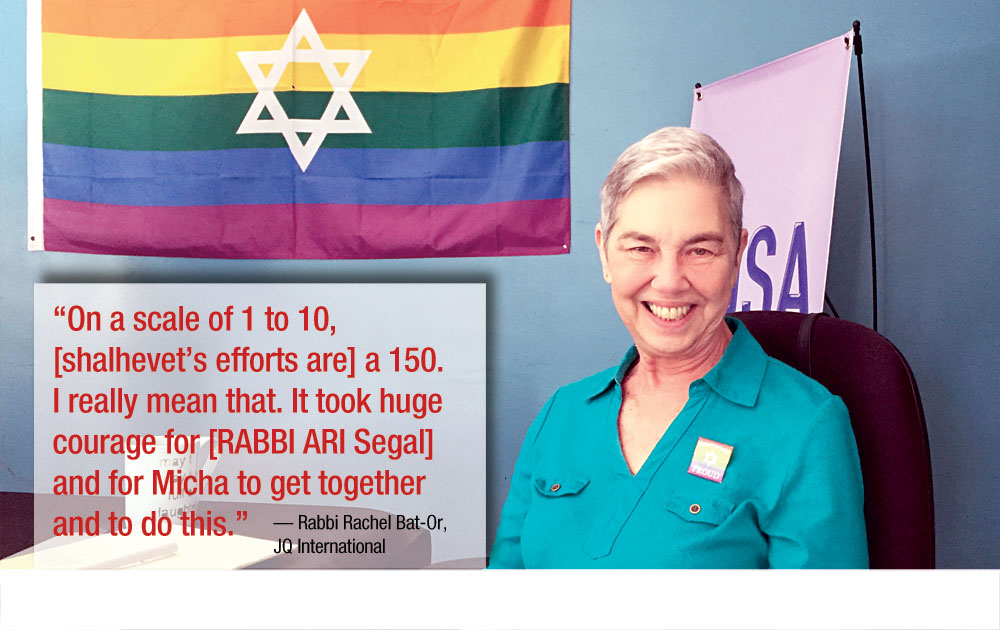 As the secular world increasingly has embraced same-sex couples, the Orthodox has not been left totally behind. A number of congregations and communities, pulled by the conscience of some of their members, are taking a hard, wrenching look at their laws and traditions, and how they impact Orthodox youth.
Strains of Judaism differ in how this law, like most laws, is applied. Reform Judaism suspends the prohibition, allowing clergy to officiate same-sex marriages. The two greater Los Angeles synagogues with outreach programs for gay, lesbian, bisexual and transgender members, Congregation Kol Ami in West Hollywood and Beth Chayim Chadashim in Mid-City Los Angeles, are aligned with the Union for Reform Judaism.
Told that a Los Angeles high school recommends reparative therapy, Rabbi Rachel Bat-Or of JQ International, a West Hollywood-based Jewish LGBT support and education organization, was horrified.
"What it does is, it encourages people to kill themselves," she said. California law bans the practice for mental health providers.