Cantor Juval Gives A Priestly Blessing
A song by Cantor Juval Porat is included in a new Jewish compilation album called There is Hope. The album, dubbed a musical anthology for the spirit and curated by Rabbi David Paskin and Rabbi Menachem Creditor, is now available for a free download.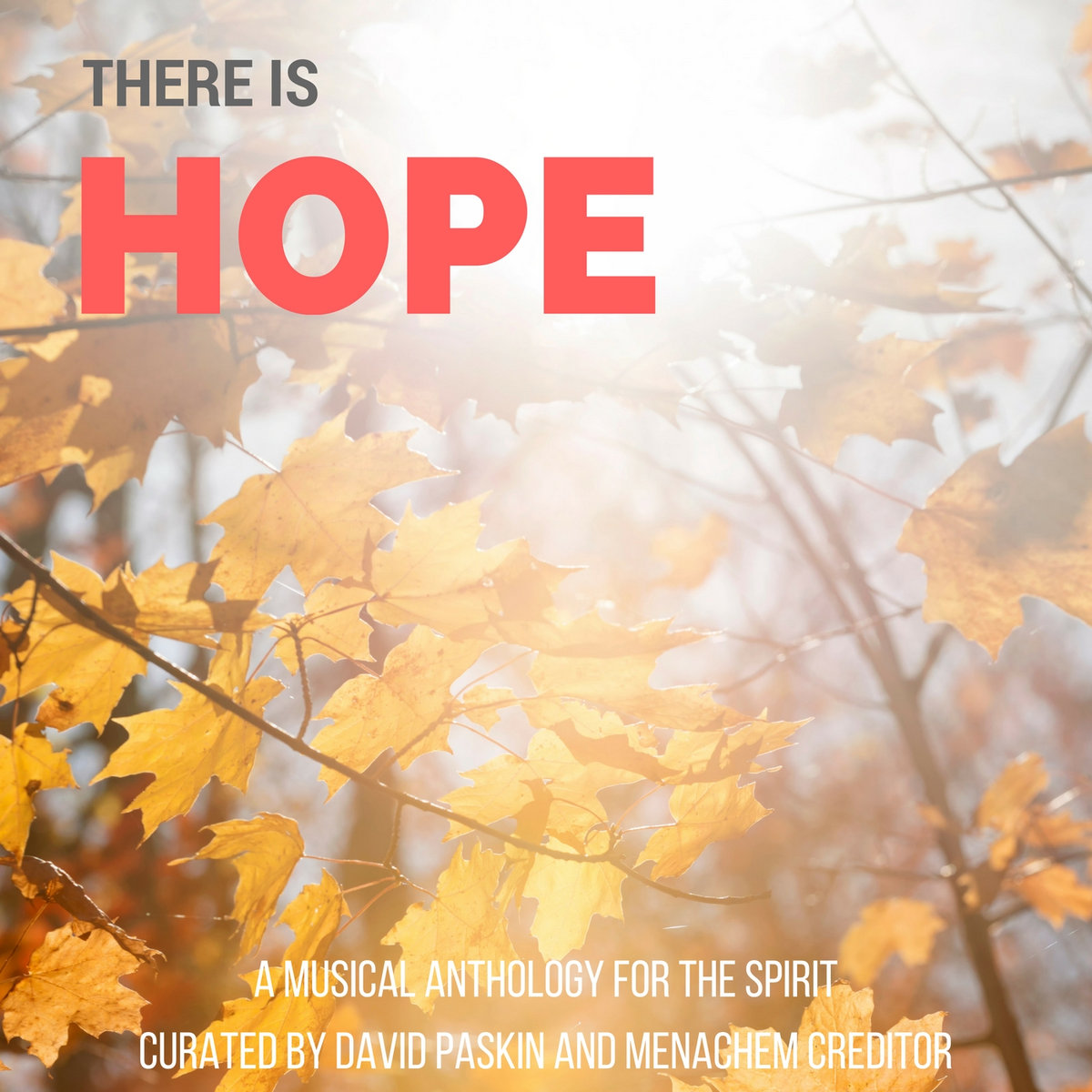 "The musicians featured in this collection have given of their souls to heal, to help, to bring light to others," wrote Rabbi Paskin on his Facebook page, shortly after the release of the album, accompanied by a launch of the social media hashtag #HopeSongs.
"We all offer these songs, the soundtracks of our own souls, to anyone in need of reassurance and comfort in these uncertain times," Paskin continues. "There is an immense need for hope, now more than ever, as hatred seems to gain momentum with each passing news item. But, as the prophet Jeremiah, who witnessed destruction and violence in his lifetime, taught us: there is always hope. We affirm, through our music, through our very souls: there is hope. "
"I wrote the Priestly Blessing for Julius' –the child I fathered- welcoming ceremony, both as a blessing for his journey, as well as a reminder to those who give the blessing to live and act from a foundation of kindness, grace, truth and peace," Cantor Juval explains regarding the background for his song on the album.
"I found out about the creation of the There Is Hope album through a Facebook post by Rabbi Creditor and submitted this song with the intention of providing encouragement and hope to those who feel broken – encouragement that lies in the ancient words of the priestly blessing, originally provided by the priests during the times of the Temple," says Juval. "For me, the fact that these blessings remained relevant through the centuries and have been set to so many interpretations and melodies is by itself a comfort, as it recognizes struggle, the search for hope and revitalization through comfort as an integral part of the human experience."
Rabbi David Paskin is known as the Rock n'Roll Rabbi. David has written and produced six full-length albums of Jewish music and has performed around the country. Rabbi Menachem Creditor is the spiritual leader of Congregation Netivot Shalom in Berkeley, CA. Named by Newsweek as one of the 50 most influential rabbis in America, he is a published author, musician, teacher and activist.