Evan Wolfson visits Vietnam
BCC's 2016 Harriet Perl Tzedek Award honoree Evan Wolfson, founder and president of Freedom to Marry, promoted LGBT visibility in Vietnam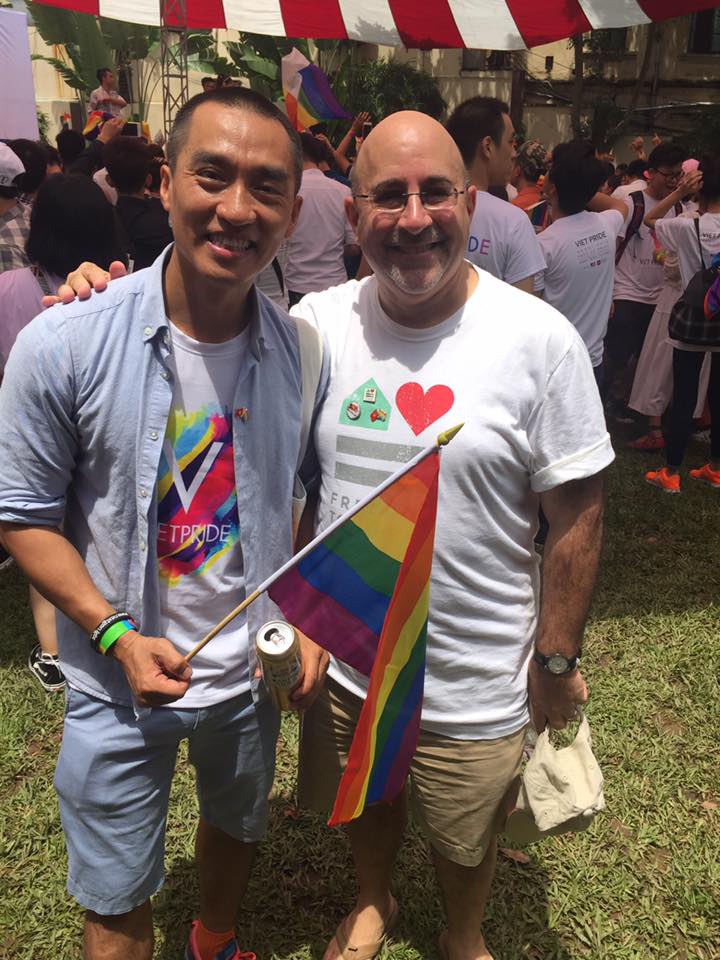 Evan Wolfson with activist Tung Tran (photo: Facebook)
Evan Wolfson, founder and president of Freedom to Marry, a group which favors same-sex marriage in the U.S., on August 22 had a meeting with local students and audiences at the American Center in HCMC's District 1.
Wolfson is in Vietnam to join the ongoing 5th Viet Pride Festival to promote visibility and awareness of lesbian, gay, bisexual and transgender (LGBT) people. The event was held in Hanoi from August 6 to 21. A large scale bicycle ride and walk took place on Sunday in Hanoi with both locals and foreigners attending.
According to statistics provided by Wolfson, as of July 2016, same-sex couples have the freedom to marry in 22 countries on six continents, including the U.S., Canada, Mexico, the UK, Colombia, Brazil, Iceland and Sweden. More than one billion people now live in a freedom to marry country.