Joshua Gershick Speaks Out Against President Trump's Transgender Ban
Joshua Gershick and wife Elise were at the LA LGBT Center's protest against the transgender military ban last week.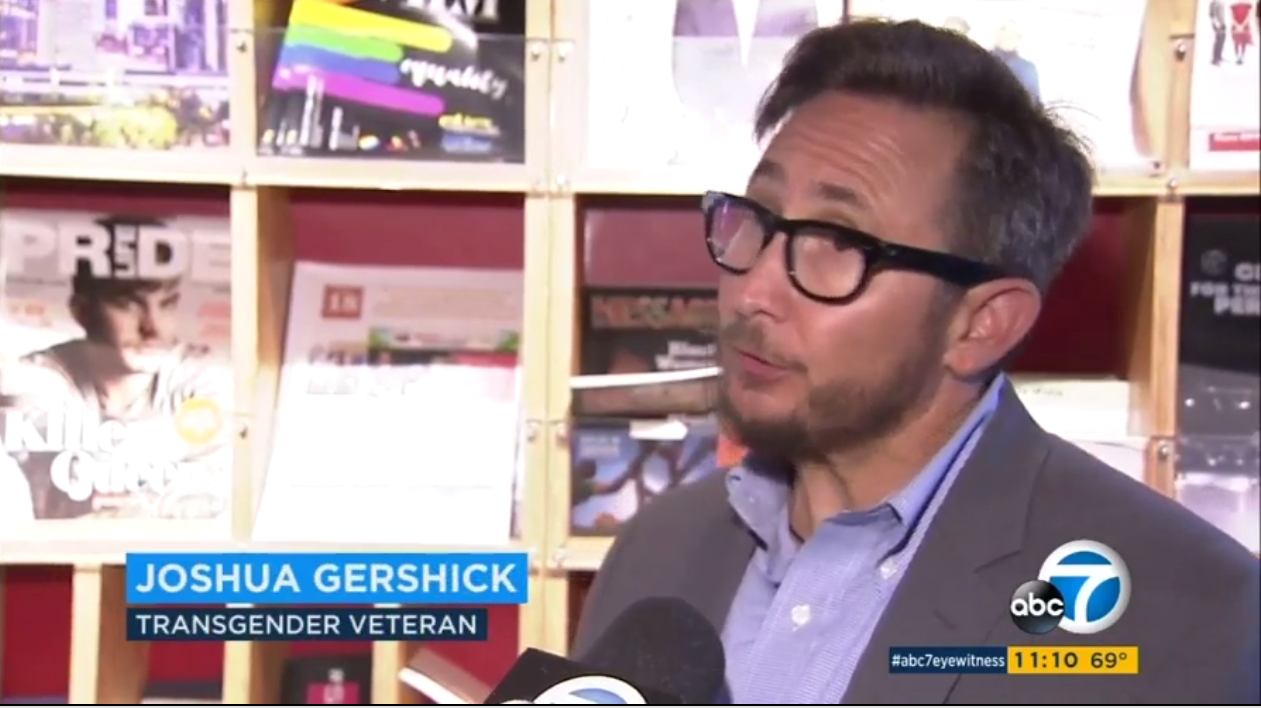 President Donald Trump announced the decision to ban transgender people from the U.S. Army forces in a series of tweets Wednesday morning, which quickly resulted in reactions from celebrities and members of the LGBTQ community.
Joshua Gershick, a transgender veteran, said Trump's message was clear. "The message is – 'We don't want you. You're inferior. You're not worthy. You're not really a part of America,'" he told ABC News.
At the Los Angeles LGBT Center the community gathered to find ways to fight back on the President's new policy.
Gershick served as a female in the 1970's and 1980's, attended the rally. "I was involved in the fight to lift the ban on gay and lesbian service so we've been here before," Gershick told Fox News.