LA Sheriffs Civilian Oversight Committee Holds Town Hall on Immigration
Rabbi Heather Miller chaired a town hall meeting on immigration where LASD Civilian Oversight Commissioners take in community's concerns and recommendations.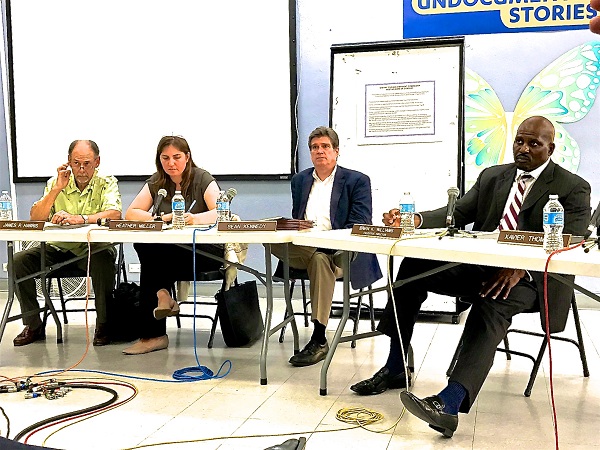 Respect for immigrants and protecting public safety by ending deportations were dominant public comments during the L.A. County Sheriff Civilian Oversight Commission's town hall meeting on immigration at the UCLA Labor Center on Aug. 7.
Dozens filled the site's National Immigration Law Center for the two-hour dialogue. It was part of the commission's effort to build trust and better relations between the L.A. County Sheriffs Department (LASD) and the community.
The agenda focused on improvements within the department, as well as conditions within the jails. Commissioners also sought the public's input on whether or not deputies should wear body cameras.
"Our most important function today is to hear from you, your thoughts and your issues and your concerns, and anything that you would like us, as the Civilian Oversight Commission, to be thinking about and working on," said Commissioner Rabbi Heather Miller, who chaired the meeting. Continue reading on Los Angeles Sentinel