Man of Micro Greens
Jewish Journal magazine featured an article on Beth Chayim Chadashim's member Nathan Looney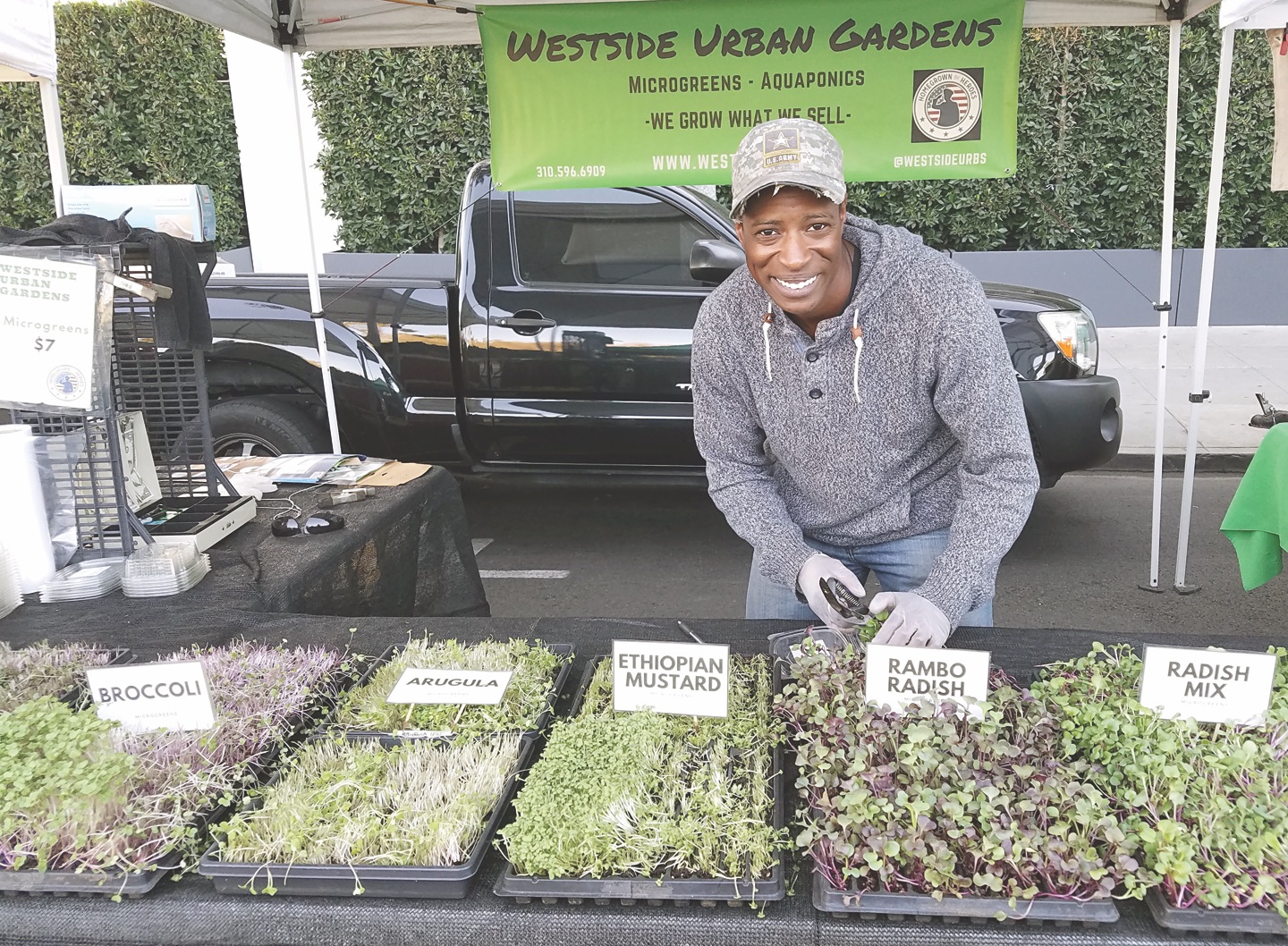 A micro-crisis unfolded at the Beverly Hills Farmers Market in late January. It pitted loyal customers of Westside Urban Gardens, a small micro greens farm, against one another. The
losers had to leave the Sunday market without some of their favorite greens, such as the coveted pale yellow leaves of Ethiopian mustard.
Farmer Nate Looney had experienced a significant crop failure a few weeks earlier.
"Because there was a limited amount, people who are regular customers really wanted their micro greens," he says. "It was a huge balagan."
The 33-year-old veteran turned to farming after graduating from American Jewish University with a degree in business. A class on the economy and sustainability during his senior year flipped the switch.
"I'm a fifth-generation farmer," he said. "My family has a farm in Louisiana that has been in our family since my grandmother's grandfather started it. This is kind of like returning to my roots." Continue reading in the Jewish Journal