Orna & Ella's Sweet Potato Latkes
Longtime Tel Avivian LGBT-community-favorite restaurant Orna & Ella, located in the chick district of Shenkin, is known for its unique sweet potato latkes recipe. Now you can make it at home, just in time for Hanukkah.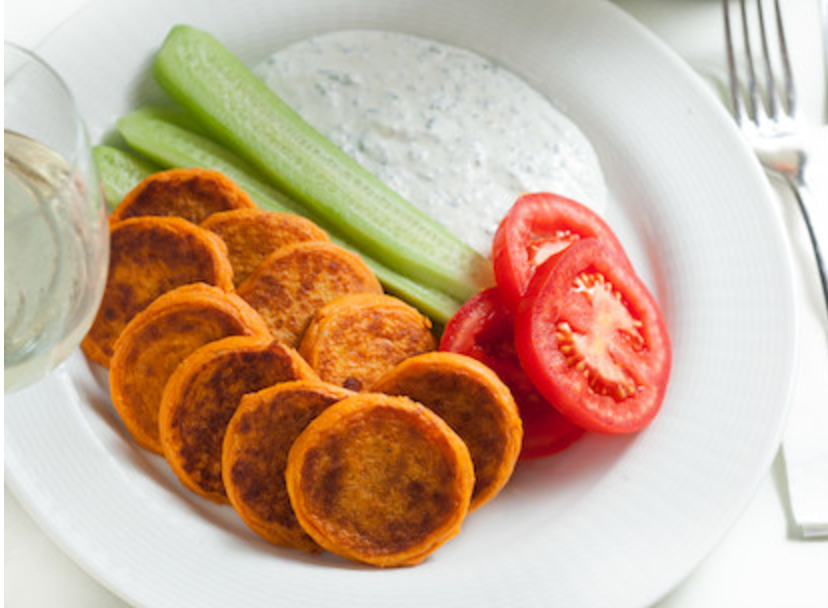 Ingredients (for about 50 small latkes):
9 lbs sweet potatoes (about 6-7 big yams)
3 1/3 tbsp soy sauce
3 1/4 cups flour
2 tablespoons sugar
1 teaspoon black pepper
2 teaspoons salt
Chives sauce:
3.5 ounces chopped chives
20 ounces sour cream
7 ounces mayonnaise
Salt
black pepper
Preparation:
1. Latkes: Peel the sweet potatoes and cut them into large pieces. Cook in a pot of water until they are completely soft. Place them in a colander for an hour or two for them to bleed out the fluids.
2. Transfer to a bowl. Add the soy, and stir/knead together. Add the flour, sugar, salt and pepper, and continue to knead until the dough is reunited. The dough should be soft and slightly sticky. If it is too runny add a little more flour. Avoid mixing too long, so it does not become too sticky.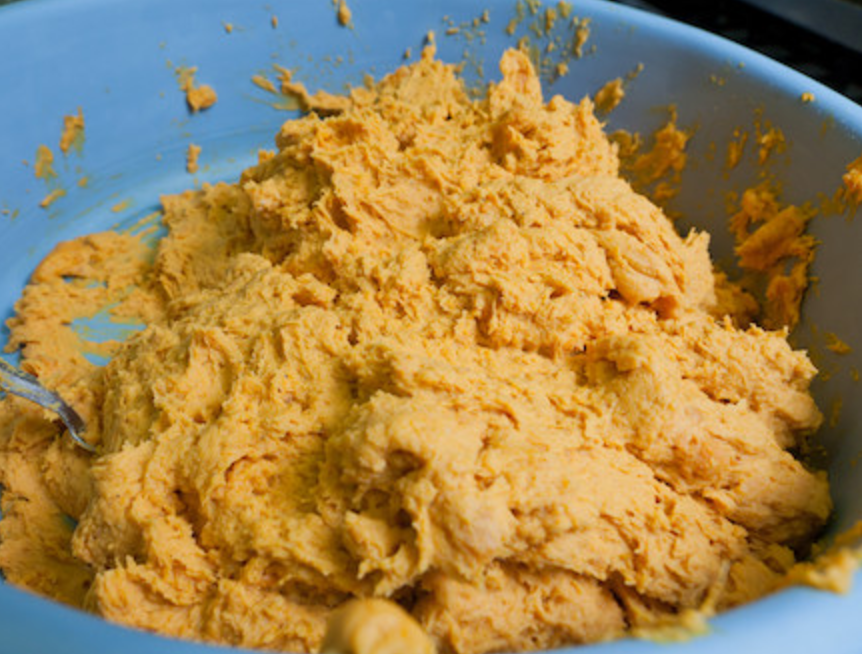 3. Sauce: Combine all sauce ingredients and season with salt and pepper to taste. If using store-bought mayonnaise, please add a little lemon and mustard.
4. Frying: Heat non-stick pan with an amount of butter to coat the entire surface. Drop the potato dough into the pan through a pastry bag or spoon. Since the dough is sticky and uncomfortable to work with, you'll have to fry a few latkes to learn to work with it.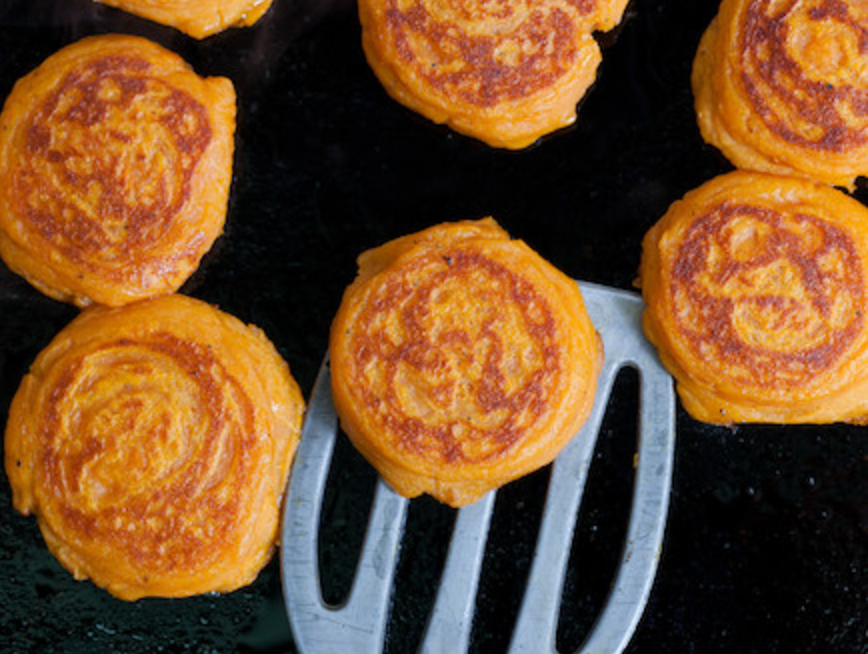 5. Fry the latkes on both sides until they are golden brown, but not burnt (until they are strong enough to be able to remove them from the pan with a spatula). Place on paper towels and serve with sauce on the side.