#ResistMarch: What Are We Resisting?
SUNDAY, JUNE 11
HOLLYWOOD & HIGHLAND
8AM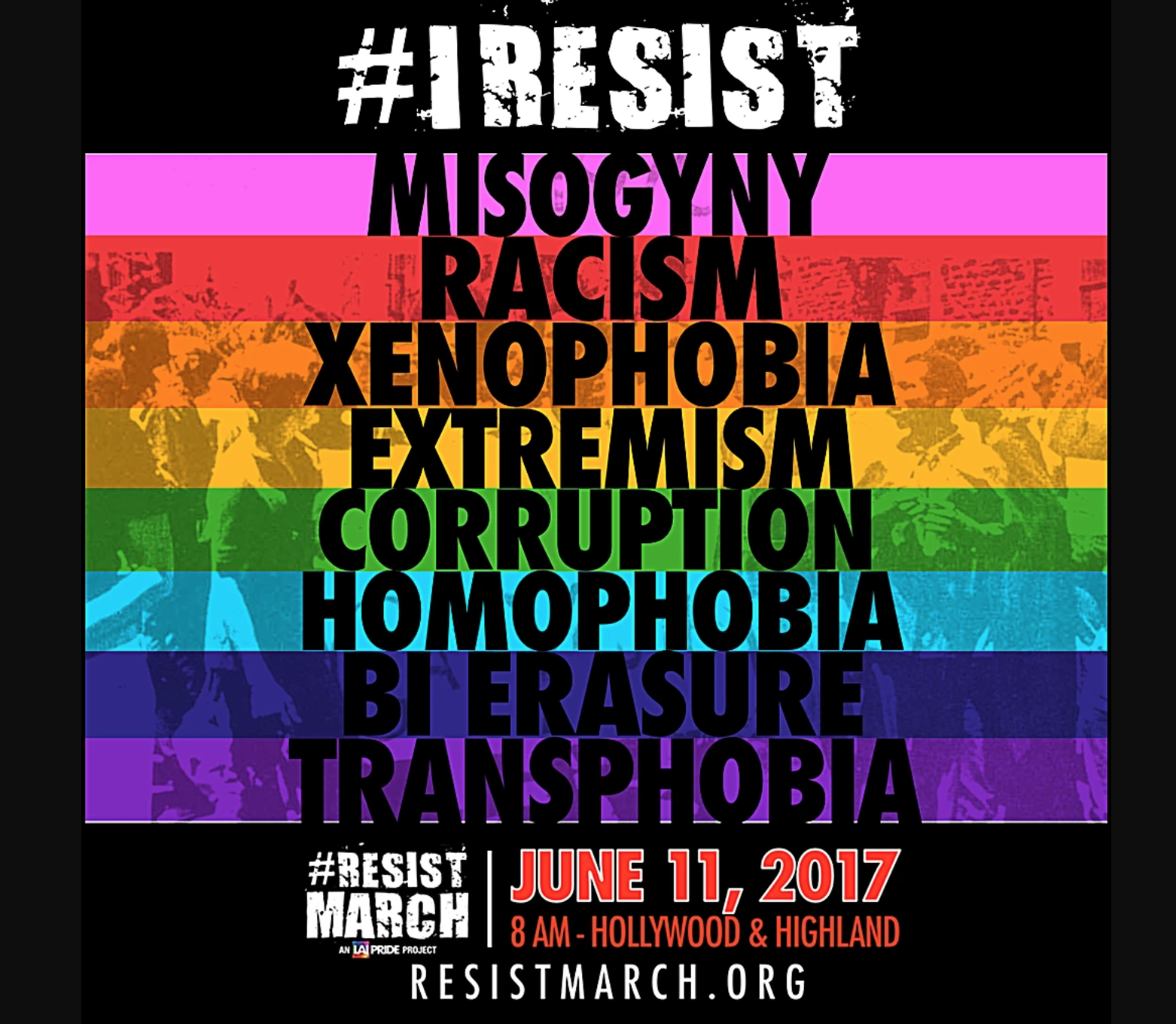 • A wave of anti-LGBT legislation sweeping the states, like Texas' HB 3859 and Alabama's HB 24 that allow adoption agencies to turn away prosepctive parents just because they're gay and Tennessee's HB 1111 that disregards the US Supreme Court's marriage equality ruling
• The reversal of federal guidelines specifying that transgender students have the right to use public school restrooms that match their gender identity
• Efforts to defund Planned Parenthood and eliminate access to reproductive care for women in underserved communities
• Attempts to tear families apart and deport dreamers who have only known the US as their home
• The repeal of the Affordable Care Act and taking health insurance away from 24 million Americans
• The degradation of our institutions like the FBI, which is investigating the influence of Russia on the outcome of our elections
• The denial of climate change and the need for environmental regulation
• The marginalization of religious minorities, like muslim American's who should be free to worship without harrassment
• The unfair and sometimes brutal treatment of ethnic minorities by America's police forces.
Those are just a sampling of what we're resisting. The full list goes on and on. Many of you are personally impacted by one or more of these challenges. No matter what though, it's going to take all of us standing together and speaking in one unified voice to change the direction of our country. If they come for one of us, the come for all of us. Period.
To register as a volunteer, send an email to info@ResistMarch.org with the message, "I want to volunteer!"