The World Congress Of GLBT Jews Celebrates Book Launch
The World Congress Of GLBT Jews (Keshet Ga'avah) celebrated the documentation of its 30-year history with the launch of a new book.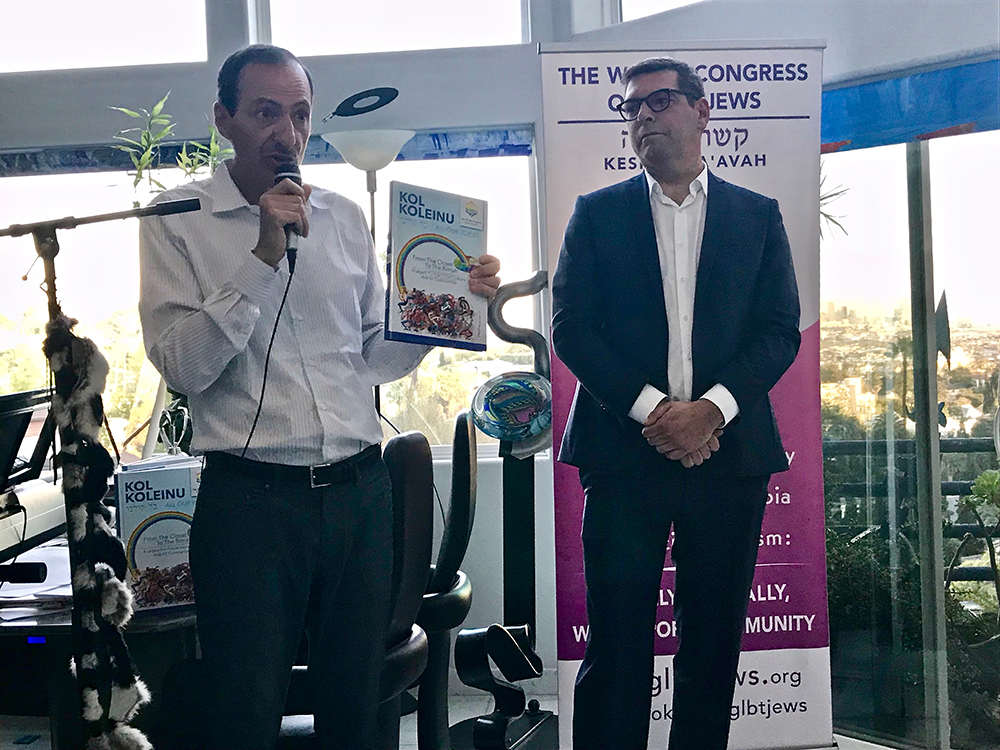 World Congress President Franck Giaoui and Los Angeles' French Consul General Christophe Lemoine at the "Kol Koleinu" book launch Jan. 27. Photo by Erin Ben-Moche
"We had nothing written to witness for future generations," World Congress President Franck Giaoui said. "How do you do [that]? In the future people would not have witnessed [what happened] 40 years ago so how do you remember? We decided to make a book."
"Kol Koleinu ("All Our Voices" in Hebrew): From the Closet to the Bimah – A Legacy For Future Generations And All Communities" features the voices of Jewish members of the LGBTQ community and their struggles of being minorities within minorities.
Giaoui was one of several event coordinators for the launch at the Los Angeles Sculpture Gallery and said he was delighted to see "Koleinu" circulate in so many hands.
Giaoui grew up in France, was raised to be an activist, and joined several Jewish and LGBTQ organizations before moving to New York to oversee World Congress. One of the biggest reasons he wanted to create "Kol Koleinu" was to "write and preserve LGBTQ history" and share those voices on a global scale.