What to Do if You Are Stopped by Immigration Officers
The new Trump administration has fostered a lot of fear in immigrant communities. Because of these concerns, the American Civil Liberties Union distributed a flyer (in English and Spanish) that explains what your rights are if you are stopped by an officer – either police or immigration.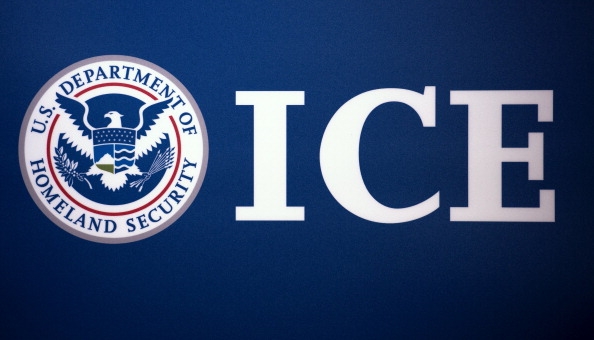 UPDATE: On March 6, 2017 President Trump announced a revised Executive Order that continues a ban on travel for nationals of six countries (Iran, Libya, Syria, Somalia, Yemen, and Sudan.) Importantly Iraq is no longer included in the ban. Because the Trump Administration has abolished the priority system enacted by Pres. Obama to focus enforcement efforts on immigrants with serious criminal records, many more people with no criminal record, or a very minor record, are being deported. Pamela Hartman, Attorney at Law, provided links to resources for families that want to appoint guardians for their children in case the parents are deported. Here's a Q&A sheet about the revised ban.
First, the Muslim Ban 2.0. It goes into effect March 16. Here's what it does:
I. Bans entry for foreign nationals from the 6 named countries who are outside the US on March 16, and do not have a valid visa for entry.
A. Entry is barred for at least 90 days.
B. A consular office may provide a waiver on a case-by-case basis if denying entry would cause          "undue hardship," the foreigner does not pose a threat to national security and admitting the person to   the US would be in our national interest.
C. Who is NOT barred?
i. Lawful Permanent Residents (green-card holders) from any of the 6 countries.
ii. Dual nationals traveling on a passport from a non-banned country.
iii. Anyone from one of the 6 countries who has a valid travel visa on March 16, 2017.
II. Bans entry for all refugees from any country for 120 days starting March 16. Exceptions can be made on a case by case basis, if the person would not pose a security threat and it is in our national interest to admit him/her.
A. The refugee ban includes people with approved Form I-730s who are following to join their      spouses or parents who are already in the US.
III. What happens next? The ACLU has promised to challenge the Executive Order in court as being impermissibly anti-Muslim. I expect they will need to wait until the law goes into effect on March 16 before they can bring their lawsuit. Hopefully this ban, like the one before it, will be found unconstitutional.
Second, how parents who fear deportation can protect their children
Here's a link to Family Preparation Plan in English and in Spanish that explains steps you can take to protect your family in case of deportation.
In case you need it, here's a power of attorney form to fill out to provide for a guardian for your children. The web page to find the power of attorney forms for the state of California is: https://powerofattorney.net/ca/
We wish everyone the best during these difficult times.
Download English form
Download Spanish form
Please be aware that you have the right to remain silent. If ICE officers show up at your home, you do not have to let them in unless they have a warrant signed by a judge. It's recommended to print out this flyer and keep it with you so that you will be prepared in case you have an interaction with an immigration officer.
If Customs and Border Protection (CBP) detains you for any reason when you return to the US (at an airport or by land or sea), please request to speak to your attorney. Tell them you will not sign any documents agreeing to withdraw your visa until you have the opportunity to speak to your attorney. Particularly, if you have a green card and they ask you to sign paperwork agreeing to abandon it, do not do it! Remember, you have the right to enter the U.S. and fight to retain your green card in administrative proceedings.
If you fear you will be harmed if you return to your home country, do not agree to withdraw your application for admission to the U.S. Tell CBP you will not leave until they provide you with a "credible fear interview". They must allow you into the US so that you can have this hearing to determine if it is safe for you to return to your country.
Because the Trump administration is so unpredictable, and has signaled its intent to take more actions against immigrants, please be aware that our immigration policies may change rapidly. I will try to keep you updated on any changes that may affect you or your loved ones.

Written by Pamela Hartman, Attorney at Law. If you have any questions or concerns, please feel free to contact her office www.pamelahartman.net