Elissa Barrett, Interim Executive Director
Mark the date! On Sunday, June 3rd at the Skirball Cultural Center, we will celebrate BCC's 2018 Vision Awards, where we will be honoring four people with incredible vision, courage and heart.
Rabbi Erwin and Agnes Herman Humanitarian Award
ELIZABETH SAVAGE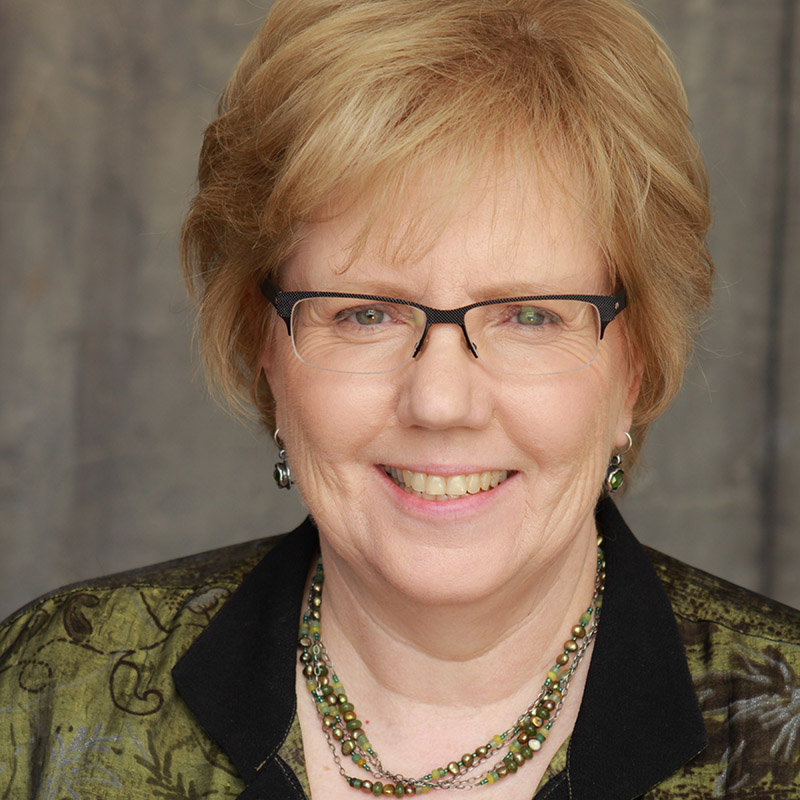 Elizabeth Savage is social justice activist celebrated by the Los Angeles County Board of Supervisors for making the City of West Hollywood a "better place to live for its most vulnerable residents."
In a time when those who serve in government are under attack, it seems fitting to honor a woman whose work has ensured that older adults, people living with HIV/AIDs and those struggling with poverty can access critical services and improve their lives. During her 22 years of service, Elizabeth worked her way up from Financial Analyst to Director of WeHo's Department of Human Services and Rent Stabilization, where she led the way on critical issues ranging from aging with dignity and protection of affordable housing, to advancement of lesbian and bisexual women's health and more.
Together with her wife Roxy Bickerstaff, Elizabeth has been a BCC member since 1999.
Presidents Award
MAGGIE AND DAVE PARKHURST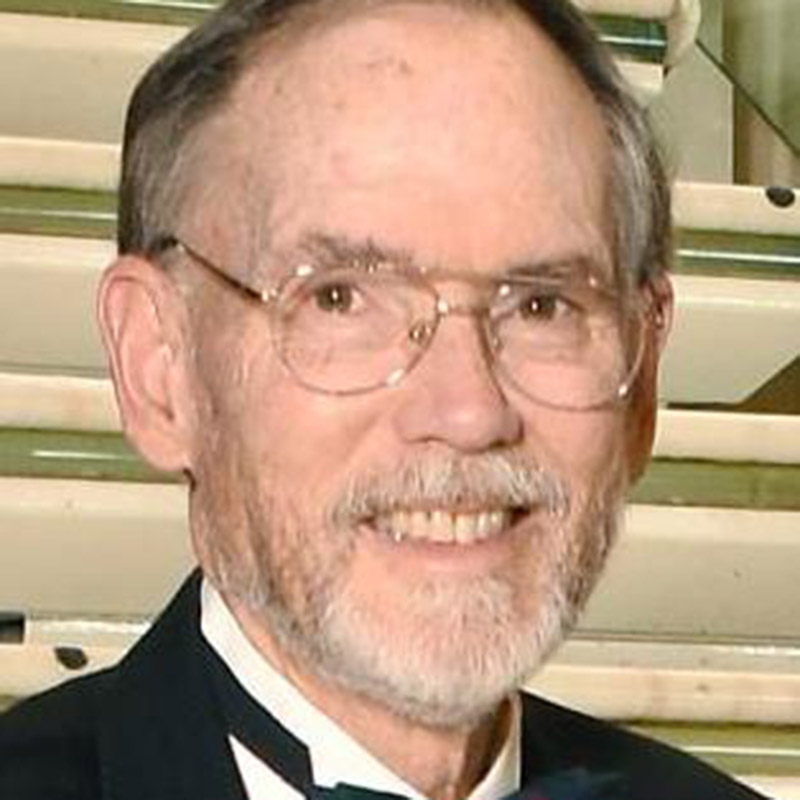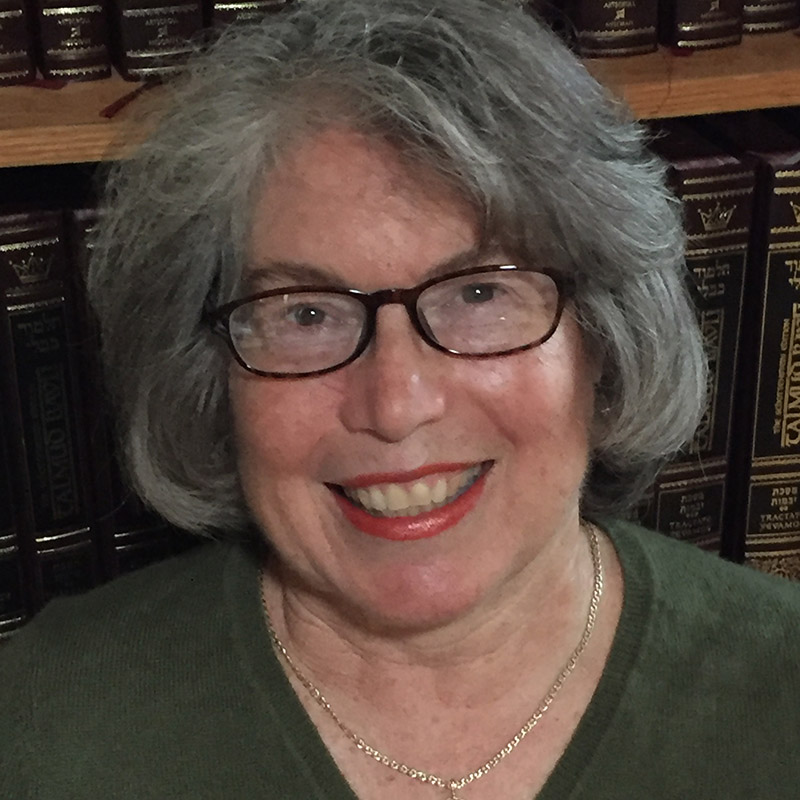 Maggie and Dave Parkhurst have been active and generous anchors of our synagogue community since 2000 as a couple, and are extraordinary individuals as well. Maggie is a long-time BCC Board member and author of the award-winning trilogy Rashi's Daughters, which was born out of her love and study of Talmud. Her most recent work is the Ben Franklin Award Winner for Religion, Fifty Shades of Talmud, which explores our sages' surprisingly progressive views on sexuality.
Dave is a graduate of USC School of Law whose skill as an attorney is outshone only by his virtuosity as a musician, singer in BCC's choir, composer, lover of all Yiddish music, and passionate member of BCC's Shabbat Morning Minyan.
Harriet Perl Tzedek Award
CONGRESSMEMBER KAREN BASS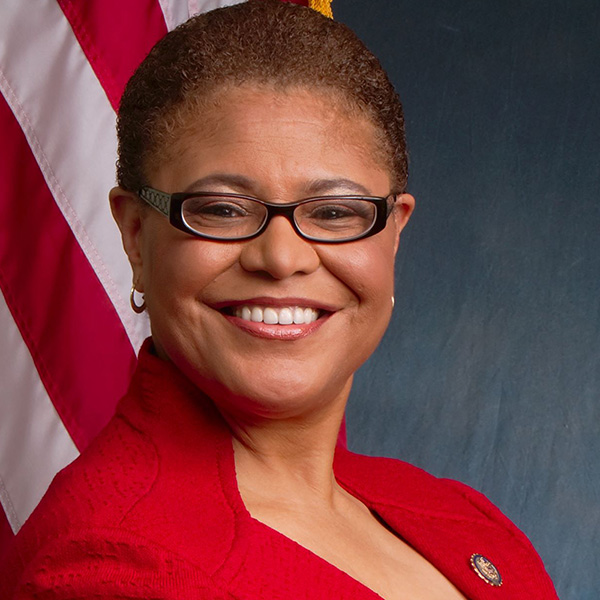 As a young person, Karen Bass learned to speak truth to power from her teacher, Harriet Perl, a lesson Karen transformed into a life of public service as the founder of Community Coalition in South Los Angeles and as the first African-American woman Speaker of the California State Assembly. What's more, as the officiant of Rabbi Lisa Edwards and Tracy Moore's only legal wedding in 2008 during California's "Summer of Love," Congressmember Karen Bass has a special place in our BCC hearts.
Now, as representative of BCC's congressional district (CD-37), Karen has been out front on issues of public policy and moral conscience, from immigrants' rights to criminal justice reform, from gun safety to foster care reform, from protection of our environment to protection of our educational system.
We hope you plan to join us for BCC's 2018 Vision Awards to celebrate these incredible honorees and enjoy a day full of inspiration, laughter, music, silent auction goodies and more!
If you'd like to be a part of the magic, we have all kinds of ways, big and small, for you to be of service. To volunteer, email Elissa at templedirector@bcc-la.org or call (323) 931-7023 ext. 203.
Second Night Seder Returns to BCC
Time &Ticket Prices TBD
Join Rabbi Lisa Edwards and Cantorial Soloist Emerita Fran Chalin on Saturday evening March 31 as the Second Night Passover Seder returns to BCC.
We will tell the story of our Exodus from Egypt, enjoy beautiful food, sing heartily and reflect on this holiday's meaning for us all in 2018.
Tickets available online soon!
RSVP deadline is Monday, March 26.
To advance reserve your tickets, email templedirector@bcc-la.org
or call (323) 931-7023 extension 203.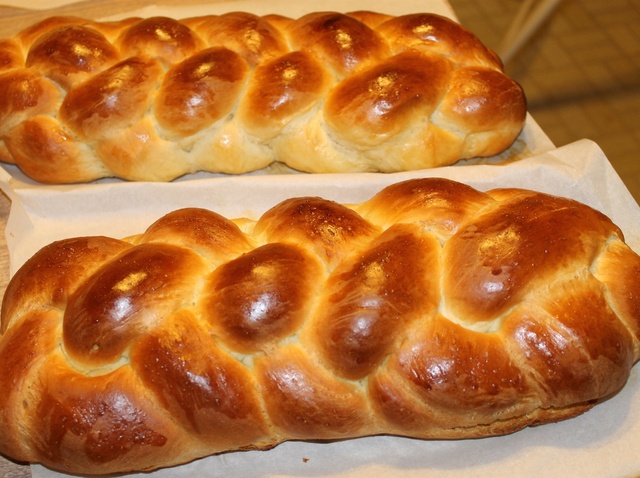 Learn to Bake Challah after Pesach
Adam Barron, Adult Education Chair
Learn to bake your own challah in time for Shabbat, Thursday, April 12, 6:30pm at BCC. Satisfy your post-Passover bread craving while performing a mitzvah. In this perennial BCC favorite, Ginger Jacobs prepares one challah's worth of dough to show how to do the pounding and the braiding. While hers is cooking, participants will make their own dough to bring home and cook there. A charge of $10 is requested to cover the cost of ingredients. Important: Please RSVP to Ginger by April 10, so she will know how much dough to bring.
Photos from BCC's Totally 80s Purim, February 28
Photos by Larry Nathenson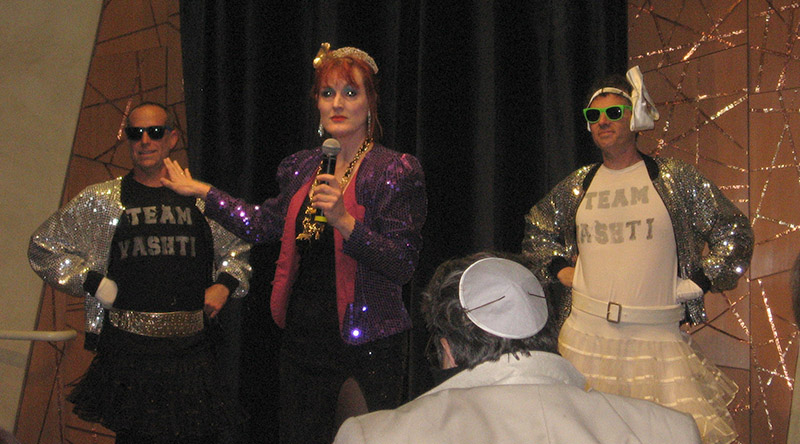 Vashti and her team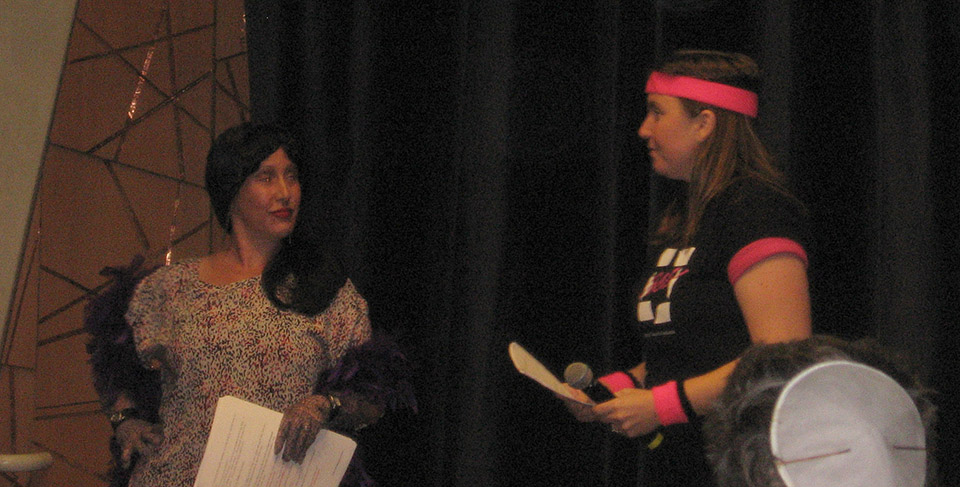 Esther and Mordecai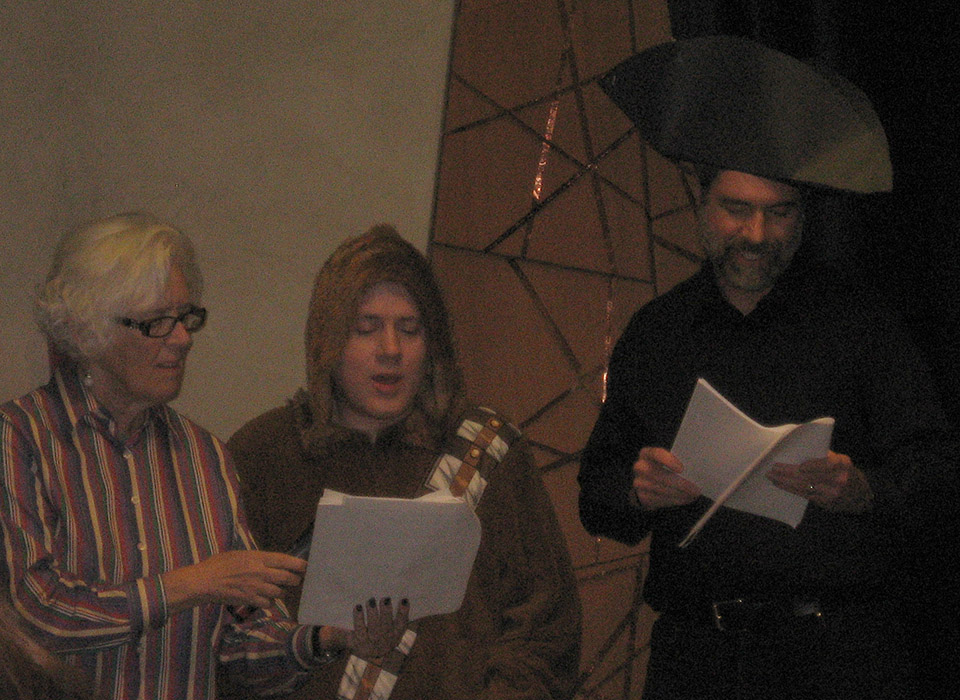 Haman and his attendants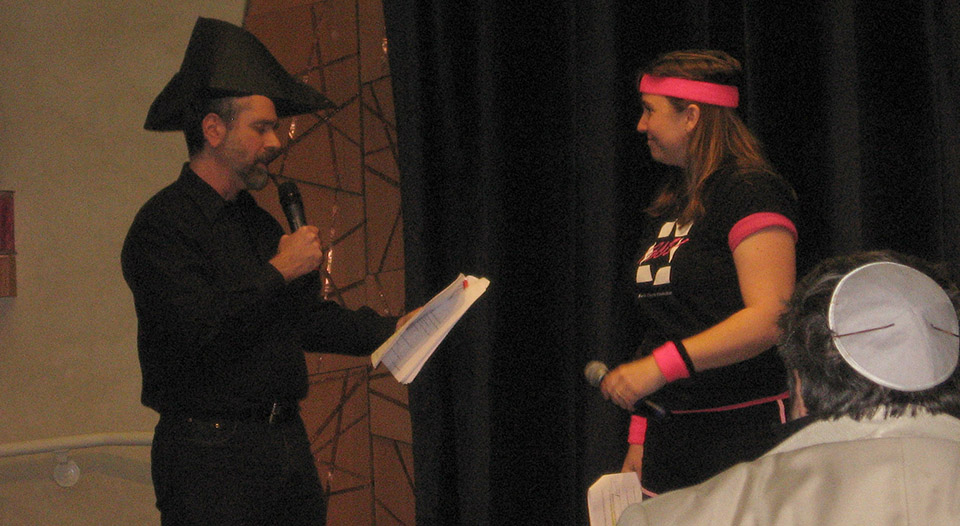 Haman and Mordecai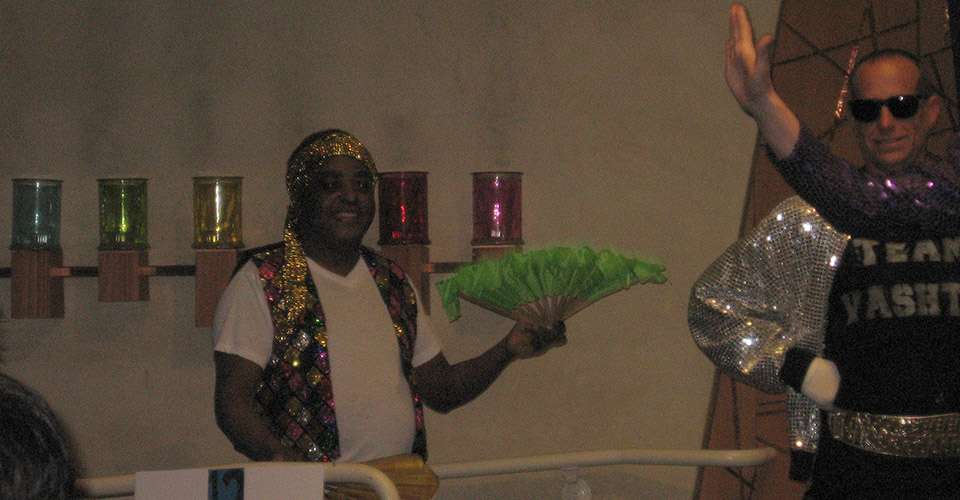 William Garbutt as one of the king's eunuchs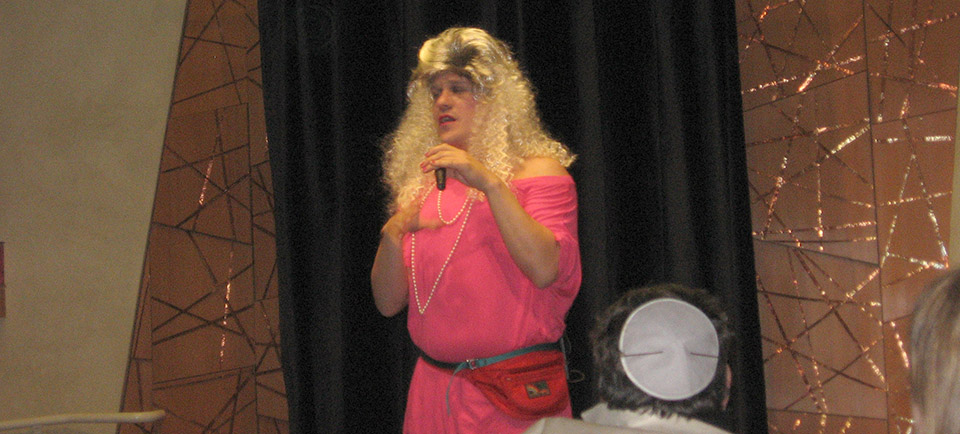 Cantor Juval as "Alotta Arbeit"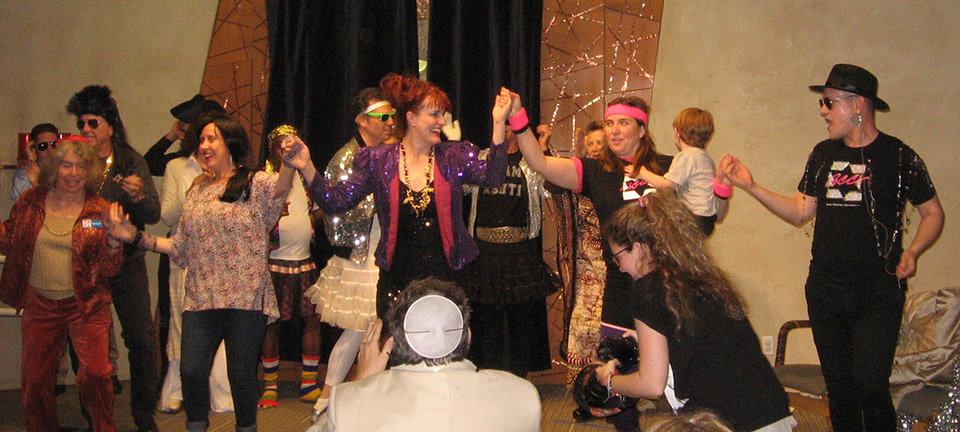 The Purim ensemble, with main characters in front

The Purim ensemble, attendants in front