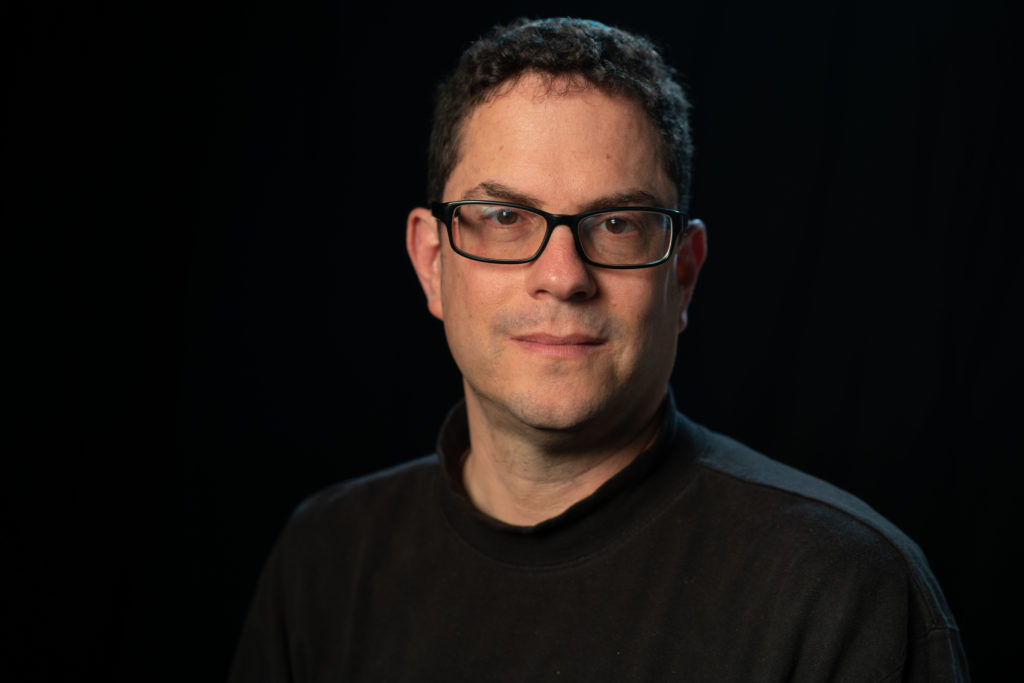 Lucky me! After decades of BCC fundraising events, my first opportunity as Executive Director to help make an event wildly successful will honor MY rabbi—a rabbi's rabbi—Rabbi Lisa Edwards and the world's very first official Lezbtzn, Tracy Moore! Collectively, we will celebrate the gifts and talents of this dynamic duo, who have contributed over twenty-five years of vision to the Jewish as well as the LGBTQ+ community.
Lisa's tenure at BCC—half of our congregation's existence, beginning first as a rabbinic intern and then morphing into our senior rabbi—has shaped so much of who we are. BCC has become an embodiment of her core gifts: Kind, compassionate, attentive to the needs of those in the margins, intellectually driven, creative, poetic, justice-oriented, and most of all a heart-driven community. Lisa's colleagues view her as a Dugma Ishi—a personal role model—of what it means to be a rabbi. I know I do. It's one significant reason I became a member of Beth Chayim Chadashim with Tera, for years prior to joining our staff. Lisa is a classic rabbi's rabbi…so many of us will forever be grateful for her extraordinary listening skills, gentle guidance, and critical support at times of challenge in our lives.
Tracy's gifts as a writer (including her Israeli oral history project, Lesbiot: Israeli Lesbians Talk About Sexuality, Feminism, Judaism, and Their Lives) and her longstanding role as a leader in the women's movement make her an Ezer k'negdah (Gen. 2:18, a complimentary support) to Lisa as well. Tracy has played a pivotal role in developing BCC as an institution, ensuring that we build the necessary structures to make our congregation thrive. We are indebted to her immeasurable sweat equity that has gone into making Beth Chayim Chadashim more than just the first predominantly LGBTQ+ synagogue; we are a model for a vision, in no small part due to her gifts.
Tracy and Lisa, legally married in 2008 but a couple for decades, have allowed BCC to celebrate and expand all the possibilities and permutations of Jewish, inclusive, LGBTQ life through the crucible of our fabulous, unique kehilah (community). As Lisa prepares to move from our Senior Rabbi to Rabbi Emerita, they have created a legacy at BCC built upon warmth and love for all.
At this year's Vision Awards, to be held on Sunday, June 2nd at the Skirball Cultural Center, at 10:30 am, we will celebrate this legacy, with several exciting components:
BCC member Jack Kelly will interview our two honorees, as we learn from them what they have learned along the way, their gifts upon which we will build, and critical moments in their time with us over the years, including the move to our building and the Marriage Equality "Summer of Love" and so much more. Longtime BCC members Adam Kulbersh and Mark Farber are producing this opportunity to learn at the feet of Lisa and Tracy.
Talmudist and Rosh Yeshiva of SVARA, Rabbi Benay Lappe, will be our featured speaker. No stranger to BCC, having shared her wisdom with our congregation over the years, Rabbi Benay will reflect on Jewish LGBTQ+ life today. See the article below for more information about her.
Cantor Juval Porat, Cantorial Emerita Fran Chalin, Tamara Kline, and Jeanelle LaMance are contributing their immense talents, with original music and surprises!
Pam Postrel is contributing a video montage.
At 10:30 am, our Silent Auction will officially begin, complete with coffee, tea, and mimosas! Our auction committee, Marc Breindel, Ginger Jacobs, Chelsie Uriarte and I, are also utilizing an online auction site, www.32auctions.com, which will enable us to bid on items even before the event; be on the lookout for more information!
At noon sharp, our program will begin. There will be lots of lovely surprises, too!
Our committee has been hard at work on this event, and here's a list of principal committee members, all of whom I wish to thank for hours of service to making this a wonderful event: Marc Breindel, Mark Farber, Ginger Jacobs, Jeffrey Janis, Michael King, Adam Kulbersh, Richard Lesse, Bruce Maxwell, Tracy Moore, Elizabeth Savage, Brett Trueman, and Chelsie Uriarte.
At the time that I write, we already have several wonderful sponsorships, all of which deserve a special shout-out:
PLATINUM TABLE SPONSOR
Steven Schmitt & Paul Bellaff
SAPPHIRE TABLE SPONSORS
Rabbi Lisa Edwards & Tracy Moore
Brett Trueman & Mark Miller
EMERALD TABLE SPONSOR
Les Zendle & Jerry Hanson

SILVER TABLE SPONSOR
Bruce Maxwell
Donna & Cecilia Quigley-Groman
Anonymous
PREMIUM TICKETS TO DATE
PLATINUM
Allison Diamant
All of the information about the event can be found on our website, including registration for the event.
Your participation in this event will breathe new life (Chayim Chadashim) into Beth Chayim Chadashim. I'm excited to celebrate with you on June 2nd! Don't forget to register!
Blessings,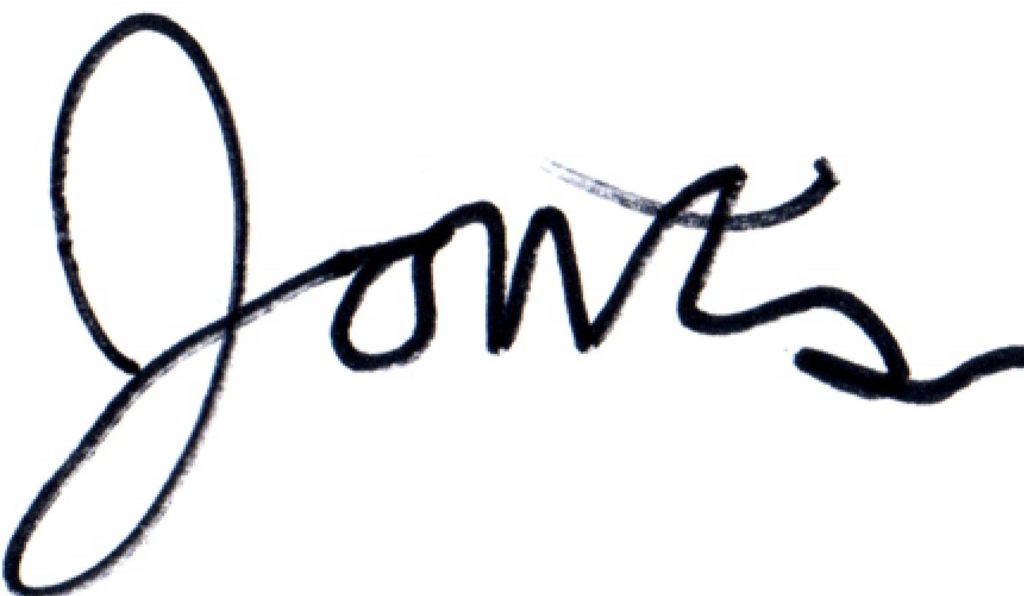 Rabbi Jonathan Klein, Executive Director
---
Rabbi Benay Lappe to be Keynote Speaker at 2019 Vision Awards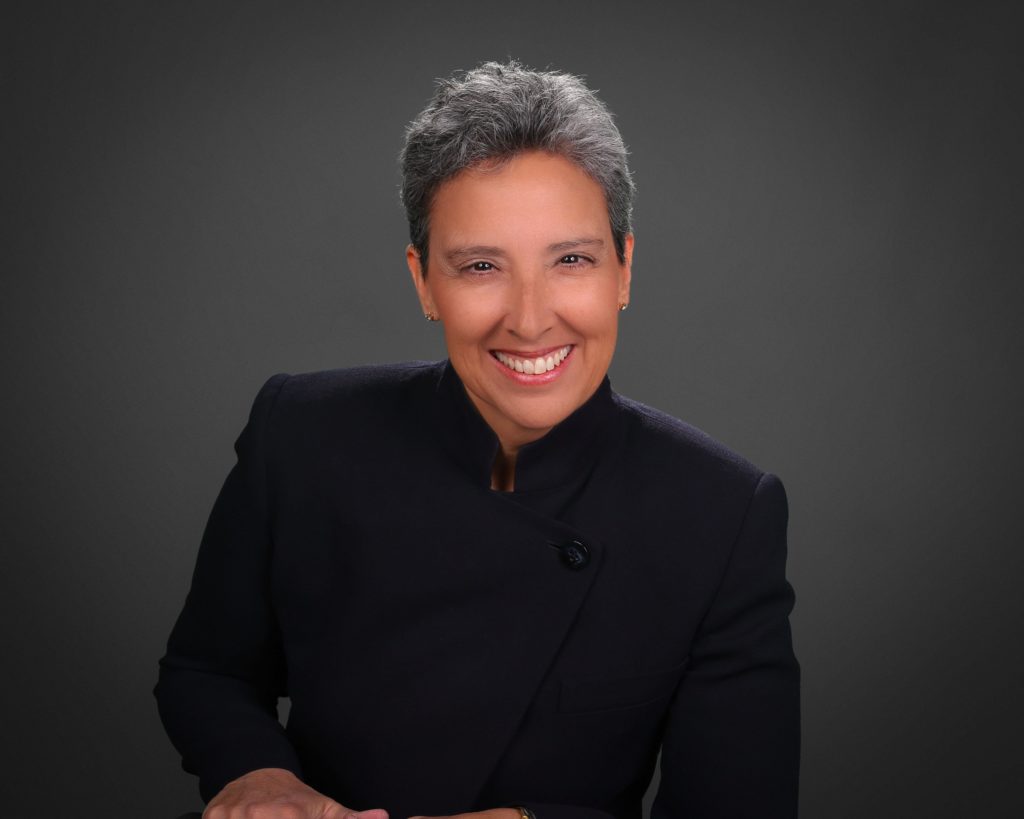 We are pleased to announce that the BCC Vision Awards 2019 honoring Rabbi Lisa Edwards and Tracy Moore will have an amazing, now nationally recognized rabbinic educator as our keynote speaker. Many of us will remember Rabbi Benay Lappe from her visits to BCC as a scholar-in-residence and from her Rosh Hashanah drash in 2000.
Rabbi Lappe is the founder and Rosh Yeshiva of SVARA,a traditionally radical yeshiva dedicated to the serious study of Talmud through the lens of queer experiences. SVARA's unique pedagogy makes Talmud study in the original accessible—for the first time in Jewish history—to all who want to learn. At SVARA, everyone—queer, straight, trans, alef-bet beginners, experienced talmudists, secular, religious, Jews, non-Jews—everyone learns together in a mixed-level bet midrash that recognizes as crucial the insights of all those on the margins.
Ordained by The Jewish Theological Seminary in 1997, Benay is an award-winning educator specializing in the application of queer theory to Talmud study. She has served on the faculties of the University of Illinois at Urbana-Champaign, Temple University, American Jewish University, the Reconstructionist Rabbinical College, the Graduate Theological Union's Center for Jewish Studies at UC-Berkeley, and the Wexner Institute.
During her tenure as Director of Education at Congregation Beth Simchat Torah, in Manhattan, Benay founded CBST's Lehrhaus Judaica, which has served over 10,000 students to date. Benay also cofounded the Queer Jewish Think Tank right here at BCC.
Benay's writings have appeared in Shma: A Journal of Jewish Responsibility;eCLAL: An Online Journal of Religion, Public Life and Culture; The Book of Jewish Sacred Practices: CLAL's Guide to Everyday and Holiday Rituals and Blessings;Lesbian Rabbis: The First Generation; and Torah Queeries, among others.
Benay was named to Jewrotica's Sexiest Rabbis List of 2013 (and is a little embarrassed about this but also a little bit proud), The Forward's 2014 List of Most Inspiring Rabbis, was awarded the 2015 Mintz Family Foundation Award for Creative Jewish Education, is a 2016 recipient of the prestigious Covenant Award for innovative Jewish education, and was named to The Forward's 2018 Sexiest Jewish Intellectuals Alive List (again both embarrassed and proud, and also more sheepish about the intellectual part than the sexy part). While learning and teaching Talmud are her greatest passions, Rabbi Lappe is also a licensed pilot, shoemaker, and patent-holding inventor.
Watch Rabbi Lappe's ELI Talk"An Unrecognizable Jewish Future: A Queer Talmudic Take"or herTEDx Talk, or clickHERE to read some of her essays. Source: http://www.svara.org/about-rabbi-lappe