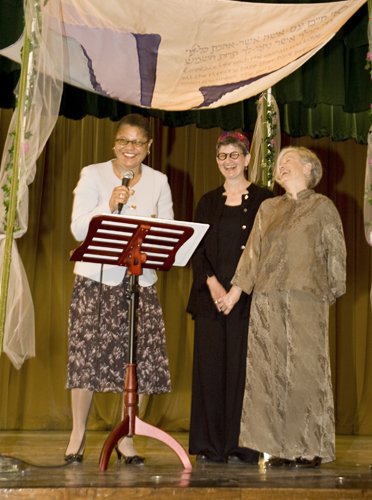 BCC is deeply humbled by the opportunity to present our Harriet Perl Tzedek Award to US Congressmember Karen Bass, whose district includes BCC.
As a young woman, Karen was a student of Harriet Perl's, and she remembers the valuable lessons about standing up to injustice that Harriet taught her. She is also special to BCC because the first same-sex wedding she ever officiated was in 2008 during the "Summer of Love" for our very own Rabbi Lisa Edwards and Tracy Moore.
In November 2016, Congressmember Karen Bass was elected to her fourth term representing the 37th Congressional District. She serves on the House Committee on Foreign Affairs where she is Ranking Member of the Subcommittee on Africa, Global Health, Global Human Rights and International Organizations. As a member of the House Judiciary Committee, Karen works to reform our criminal justice system.
Karen Bass has distinguished herself as a key leader in the Democratic Party, serving on the Steering and Policy Committee for the Democratic Caucus and as the 2nd Vice-Chair of the Congressional Black Caucus for the 115th Congress.
In her fourth term, Congressmember Bass is solidifying leadership positions on two issues very close to her heart: reforming America's foster care system and strengthening the United States relationship with Africa.  In her first term, she created the bipartisan Congressional Caucus on Foster Youth along with co-chair U.S. Representative Tom Marino (R-Pa.), to examine national standards of care in the child welfare system.
In January 2013, President Obama signed into law the Uninterrupted Scholars Act (USA), which makes it easier for family caregivers to access educational records so they can assist foster youth with school enrollment and help reduce school dropout rates.  Since 2012, she has traveled the nation with a Nationwide Foster Youth Listening Tour to hear about the challenging conditions that our foster youth face. She also co-chairs the bipartisan, bicameral Congressional Coalition on Adoption.
On Africa, Congressmember Bass acted swiftly to extend the third country fabric provision of the African Growth and Opportunity Act (AGOA), which supports stability, development, and economic growth of sub-Saharan African countries by protecting jobs in the apparel sector and providing some of the best markets for American businesses to sell their goods and services.
Karen Bass is dedicated to the people in her district, so she created the Congressional Council, which provides a chance for constituents to learn about the issues in Congress and how to become involved in the legislative process. The Council, composed of all volunteers, seeks to engage other District residents in public policy, both domestic and internationally.
Prior to serving in Congress, Congressmember Bass made history when the California Assembly elected her to be its 67th Speaker, catapulting her to become the first African American woman in U.S. history to serve in this powerful state legislative role. She served as speaker during California's greatest economic crisis since the Great Depression, championed efforts to improve foster care and quality healthcare for Californians, and fast-tracked federal economic stimulus legislation that helped Californians affected by the national economic crisis and jumpstarted billions of dollars of infrastructure projects.
Before serving as an elected official, Congressmember Bass became interested in community activism as a child watching the Civil Rights Movement with her father. It was at that time that she made a lifetime commitment to effecting social change in her community and abroad. She worked for nearly a decade as a Physician Assistant and served as a clinical instructor at the University of Southern California's Keck School of Medicine Physician Assistant Program.
In 1990, in response to the crisis that was gripping inner-city America, which in Los Angeles was crack cocaine and gang violence, Congressmember Bass started and ran the Community Coalition, a community-based social justice organization in South Los Angeles that empowers residents to become involved in making a difference. Through her leadership at the Community Coalition, she worked to address the drug and violence epidemic and to engage community residents in addressing the root causes of injustice.
Congressmember Bass had one daughter, Emilia Bass-Lechuga and son-in-law Michael Wright. She continues to be inspired by Emilia and Michael's passion for life. Emilia planned to follow in her mother's footsteps working for social change. Congressmember Bass also has four step children.
She grew up with three brothers in the Venice/Fairfax area of Los Angeles and is the only daughter of DeWitt and Wilhelmina Bass. She graduated from Hamilton High School, Cal State Dominguez Hills, and the University of Southern California's School of Medicine Physician Assistant Program.
Elizabeth Savage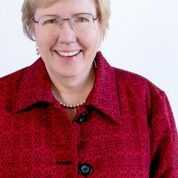 Elizabeth Savage, recipient of the Rabbi Erwin and Agnes Herman Humanitarian Award, is a social justice activist who was recently honored by the Los Angeles County Board of Supervisors for making the City of West Hollywood a "better place to live for its most vulnerable residents." Over more than two decades, she worked her way up from Financial Analyst to Director of the City's Department of Human Services and Rent Stabilization, where she led the way on critical issues ranging from aging in community and with wellness, the protection of affordable housing, the advancement of lesbian and bisexual women's health, social services for people with HIV/AIDS and help for those in poverty. She holds an Executive MBA from the Drucker School of Management at Claremont Graduate University. Elizabeth and her spouse Roxy Bickerstaff have been BCC members since 1999. 
What does it mean to receive the Rabbi Erwin and Agnes Herman Humanitarian Award?
When BCC's interim Executive Director Elissa Barrett and BCC member Tracy Moore told me, I just about fell from my chair.   Sure, I have been dedicated to social justice for many years, been around the block in the LGBTQ community. But I really did not think that I would be honored.
After all, Agnes Herman was honored at last year's event – with the Humanitarian award. I had talked with Agnes over 30 years ago when she called the Alcoholism Center for Women where I worked – she wanted to donate some office equipment but wanted to make certain it went to an agency that served lesbians as well as other women.   I know that you just don't get those calls very often– focused on giving in a way that is effective and LGBT caring. I was aware of the work that she and Rabbi Herman had done for BCC and by that work, for Reform Judaism.
I am asked to receive an Award carrying their name – I am still verklempt about receiving this honor amid the prior year awardees such as Agnes.
Why does the award matter?
With the Vision Awards, we at BCC send a message to ourselves and the larger communities of how we persevere through whatever life hands us – that we continue to seek social justice as a part of our core values as Jews.
Tell us about you.
I am a nice Jewish lesbian, member of BCC since 1999 with my spouse Roxy Bickerstaff.   We have been together in this relationship for over 21 years. We feel at home at BCC because it is inclusive and warm to everyone as best as it can humanly be.   I have lived in the Los Angeles area for over 40 years – I came out within 6 months of moving here from Connecticut.   We have a Scottish terrier named Zelda, who is very much a terrier and I like her just that way.
BCC is an important part of my life – a place of spirit, Jewish learning and discovery of how to keep recharging my Judaism.     BCC is diverse – whether one is in a couple, or single, LGBTQ, allies, gender non-conforming, trans, various racial backgrounds, Jews by choice or folks who simply want the freedom that our temple offers.
What do you see as your most important accomplishment in West Hollywood and in general?
As the years go by, we are seeing more and more economic inequality in the United States and the world. I reviewed the data and community environment in West Hollywood and saw increases in poverty there.   And, after many years of working with at-risk populations, the compounding issues of HIV/AIDS, mental health, lower wages and more are too much for people to cope with alone. Yet even in such a vibrant community as Weho, people were isolating and leaning away from wellness.   Indeed, it is important to help people with social services, but much of it is responsive in nature.   How could we encourage a community to reach out to each other, gain more social connectivity and thus, more knowledge about how to solve their problems? And then, prevent those problems by building strength, physical and mental, to sustain the course through disability, aging, economic ups and downs.   Big Government funds for social services keep being reduced and local government cannot pick up the slack with its limited budgets – we need to solve the problems more holistically.
The City of West Hollywood wanted to have an aging strategic plan.   As I researched this further, with the help of many colleagues, we saw the AARP model as a framework.   This approach could be a way to build enthusiasm and revitalization in Weho as well as serve as a model for other cities.
I read about the social determinants of health and learned about the interconnections of those determinants (Economic Stability, Education, Social and Community Context, Health and Health Care, Neighborhood and Built Environment) – it is all connected.   That became the policy context for providing services in all my work at West Hollywood. 
What course did you follow toward the goal?
I studied at the Drucker School MBA program in Claremont from 2009 to 2011. Through the materials and projects in the class on Connective Leadership as taught by Professor Jean Lipman-Blumen, I saw that I enjoy being a connective, collaborative leader.   Then, the opportunities at Weho kept happening, especially through the Aging in Place strategic plan and extensive community engagement.   We became connected through the planning process by listening to and including every voice.   Then, we had plenty of material to structure the plan and implement the initiatives.   This was set out in a formal implementation plan before I retired – so they have the roadmap.   At one Disability Advisory Board meeting, one board member said, through his tears, "I finally have hope, and I see how much the city cares.''
How do you keep on going, how will you continue the fight for social justice?
I look to BCC and align with the model as set out in Recharging Judaism: How Civic Engagement is Good for Synagogues, Jews and America, by Rabbi Judith Schindler and Judy Seldin-Cohen. In that book, it is noted that," When we lift our voices together, we create the possibility of saving our communities." By myself, I do not have answers; but as a community, we can and will look toward increasing social justice.
Maggie Parkhurst, interviewed by Josh Gershick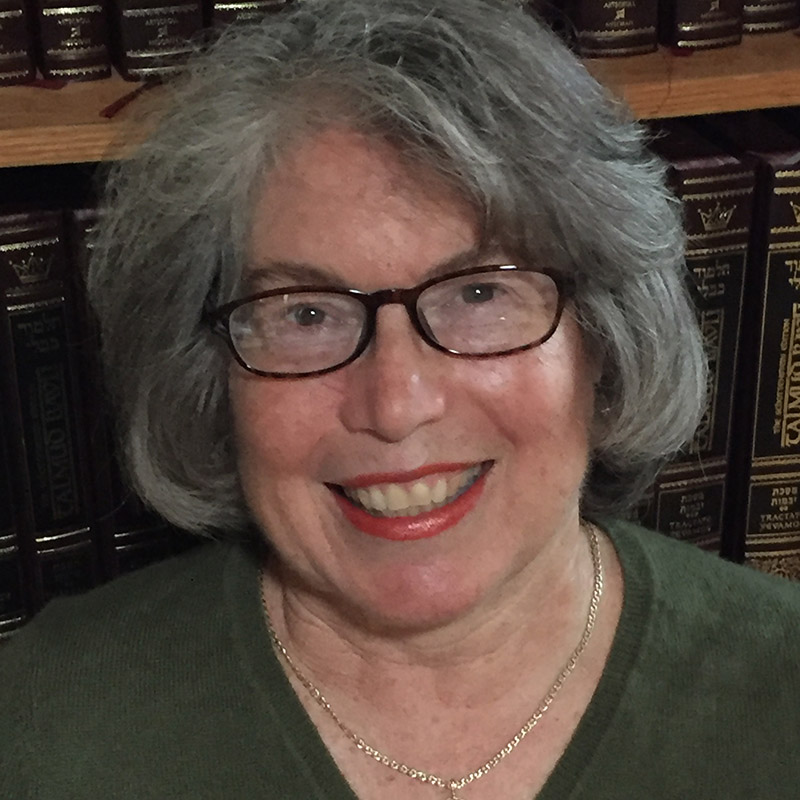 Maggie Parkhurst, co-recipient of this year's Presidents Award, is a force of nature: tireless, forthright and pointedly funny. Born at Queen of Angels Hospital in downtown LA in 1950, she grew up in North Hollywood and went to Grant High School and UCLA. Maggie is a long-time BCC Board member and author of six historical novels, including the award-winning trilogy Rashi's Daughters, which was born out of her love and study of Talmud. Her most recent work is the Ben Franklin Award winner for religion, Fifty Shades of Talmud, which explores our sages' surprisingly progressive views on sexuality.
Were you raised with a Jewish practice?
 I was raised in a secular socialist Jewish home, so we celebrated Hanukkah and Passover, but not any holiday that involved attending synagogue. There was no Xmas tree in our house. We ate lox, smoked whitefish, bagels and cream cheese for breakfast on weekends, and mom cooked "Jewish" foods. Both my parents spoke Yiddish. I attended five years of Kindershul [Yiddisher Arbeiter Farband Kinder Shul], from 1956-1961. This was a Sunday morning Jewish children's educational program put on by Workmen's Circle, featuring a Yiddish language and Jewish culture curricula, but secular in nature.
How did you discover BCC?
  Our first visit was initiated by our daughter, Emily, who, even though she's straight, had been an LGB peer counselor at UC Irvine and missed the community once she'd graduated. That got us in the door.
 What were your first impressions of the congregation?
The first service we attended at BCC was lead by Jeff Bernhardt and Jeremy Lawrence. Because it was summer, I assumed that the rabbi and cantor were on vacation. But no, Lisa Edwards was there, sitting in back like any other congregant. Wow, I thought, a congregation where the rabbi likes it so much that she attends services on her day off – that's something. Other services followed, led by several other congregants, and I was even more impressed by the high level of ability and knowledge among the members.   And at BCC services, Dave and I weren't the only ones who sang out loud, and we weren't the only ones who knew the Hebrew prayers – nearly everyone did. One incident early on, before we'd even officially joined BCC, affected me deeply: After attending a couple of Shabbat dinners and then skipping one, when we returned, Arlan and David told us that they were concerned about our absence and hoped that neither of us had been ill. I could hardly believe it. I mean, we'd attended services at other temples for months where nobody even approached us. Yet at BCC, people noticed and missed us if we weren't there.
 What about BCC made you want to become a member?
 Over the years, as Dave and I got deeper into Jewish learning, we'd found ourselves increasingly out of place at most Reform temples. We found few congregants who shared, or even understood, Dave's love of chanting Torah or my devotion to studying Talmud, and some – clergy included – who found it threatening. Here I was, writing a historical novel about Rashi's daughters, and doing research like crazy into what it was like to be an educated Jewish woman in medieval France, and I couldn't find a synagogue for an educated Jewish woman in Los Angeles. Every place we looked, it seemed like the average member was more interested in their child's Jewish education than their own. Orthodoxy was not an option, and we tried a few Conservative shuls, but as a feminist, I knew I could never pray where they were still debating over whether to add the emahot to the Amidah or not. Also, for years, I'd been studying Talmud with a small group of women (and an occasional man), and then, suddenly, our teacher told us she was no longer available. In despair of finding anyone to replace her, I mourned the end of my studies. Then at Rosh Hashanah at BCC, I heard Rabbi Benay Lappe speak, telling us how much she loved Talmud. I knew this had to be beshert, that God was offering me a gift. When I heard that BCC was hoping to get Benay to teach a Talmud class, I didn't hesitate: Dave and I decided to make funding that Talmud class our High Holiday pledge. With Benay's class, I was hooked; I knew that any Reform congregation that could do this had to be the place for me. And if anyone at BCC thought we didn't belong here, they never let us know it. In fact, we were so warmly and openly welcomed that I was amazed. So, you see, for a Reform Jew who takes learning and religion seriously, I think BCC is the best possible temple.
Is an LGBTQ-founded shul, such as BCC, still relevant? 
 I think so. Queer people need a religious home where we can be ourselves and not judged, a place we're not the minority or unusual, where we can kiss our partners and nobody is shocked, where our children see lots of families like theirs. The day when LGBTQ people are fully integrated in society and nobody notices or cares what sexual orientation or gender anyone is, is still a long ways off. Even when it comes, we'll still need an LGBTQ place so that queer Jews can meet.
What work in the world are you most proud of?
 My six historical novels that focus on actual Jewish women and their communities in critical times of Jewish history.
What work of yours for the congregation are you most proud of?
 Bringing scholars-in-residence like Rabbi Benay Lappe and Rabbi Aaron Katz to BCC to teach Talmud.
What does the Presidents Award mean to you? 
 That BCC has finally got to the place of honoring a straight member couple. (I think Dave & I are the first.)
 What's one thing folks don't generally know about you that might be surprising?
 I was a bodybuilder for over ten years in the 1980's and early 1990's. I got into it when our son Ari was six months old, and I still looked six months pregnant. Three-year-old Emily was taking swimming lessons at the local YWCA, and I had nothing to do for the 45 minutes. Then I discovered that they had a weight room in the basement. In six months, working out three times a week, I hadn't lost any weight but my dress size went from a 12 to an 8. With two small children and a full time job at Kaiser, competing was not an option for me: I was doing it for my own satisfaction, to see how buff I could actually get. Dave thought it was great, and started working out with weights himself. I had to stop when I was injured in a car crash in 1998. However, Emily added us to her gym membership 18 months ago, so I'm now back to working out.
Dave Parkhurt, interviewed by Josh Gershick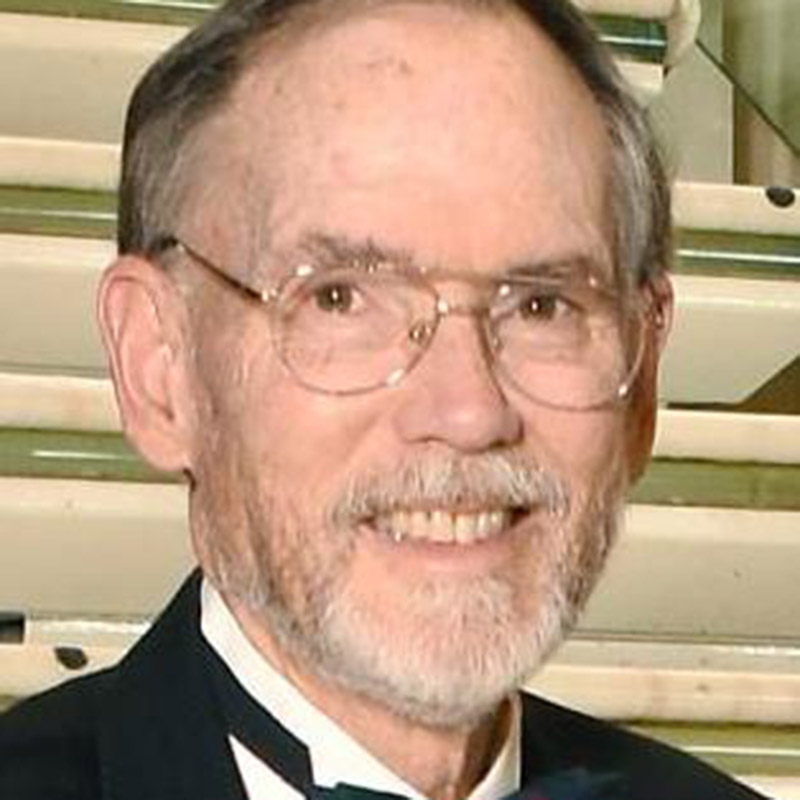 Dave Parkhurst, co-recipient of this year's Presidents Award, is the quiet, understated gentleman in a neutral suit who can quite suddenly surprise you with radiant plumage the colors of the rainbow. Born in Pasadena in 1947, he was raised in Alhambra and Arcadia and is a graduate of USC's Gould School of Law. He is a lover of all Yiddish music, and a passionate member of BCC's Choir and Shabbat Morning Minyan. He is a dedicated spouse and proud father, an attorney, author, musician, composer, librettist and singer. He is also a mensch.
Were you raised with a Jewish practice?
I was not. My parents had been raised as Protestants, possibly Methodists, apparently, but neither was interested in attending church. My mother was rather eclectic, interested in all sorts of religions, including Buddhism, and in meditation. My dad liked half-seriously to joke that if he were to belong to any religion it would be Mormon, because he liked the idea of having multiple wives. My religious education consisted of one of my parents occasionally driving me to the closest Protestant/Methodist church on Sunday and dropping me off for services, some study class or Christmas songs. What stays with me from this experience was when I asked the pastor where the money from the collection basket went, and he said, pointing upward, "It goes to God"; and when the pastor asked me how I got the part in my hair to be so straight, and I answered him, "with a comb." Needless to say, these exchanges left me with a poor opinion of the pastor and Christianity in general. My interest in Bible study was not encouraged, though I did occasionally do a little on my own. At least [my parents] gave me a Bible, which I marked up with notes, and which I still have to this day. I studied other mystical things, like psychic phenomena, psychokinesis, mind reading, hypnotism, and the like. I had Jewish friends, but it was all a mystery to me: I remember when some of them had to disappear for bar mitzvah school – whatever that was; it seemed to be secret. I did not begin my real introduction to Judaism until college, when I had a Jewish roommate who liked to argue about everything, including religion, which made Judaism appealing to me just from the fact that things could actually be discussed.
How did you discover BCC?
Before marrying Maggie, I converted to Judaism; after we were married, we belonged to a few other congregations over the years; but at the time we found BCC, as I recall, we were looking for another congregation and our daughter recommended trying one that was LGBT, since she had been doing some counseling for the college LGBT center (as part of her training to be a genetics counselor) and thought we would appreciate it. We also had friends, Spencer and Ellen Jaffe-Gill, who belonged to BCC, so we decided to try it.
What were your first impressions of the congregation?
That it was a singing congregation – it reminded me of the Gay Men's Chorus – and I thought the singing was great! Another first impression was that it was very warm, friendly, and haimish. On one of our early visits to BCC I remember Arlan Wareham saying loudly to us, "Where were you? We missed you!" This was great to hear, and a marked contrast to our experience at our previous synagogue, Temple Beth Hillel, where I had joined the choir and had attended for over a year, but where people seemed to prefer to stay in their own little cliques, which for me was reminiscent of Arcadia High.
What about BCC made you want to become a member?
At first, I resisted becoming a member, as I felt an obligation to stay on in the choir of our previous synagogue, led by Cantor Alan Weiner, who had also led another independent choir (Kol Echod) to which I belonged; Maggie went to High Holiday Services at BCC while I went to Beth Hillel, but she convinced me that it was truly a better experience at BCC. The last straw for me came when a fellow choir member at Beth Hillel became ill, and I wanted to send a get well card, but we did not have a member directory or any other apparent way of finding an address to send the card, which seemed bizarre, and not at all the kind of congregation that I needed. BCC seemed to be just right.
What's special about BCC?
Believe it or not, such a diverse group of openly LGBT is special to me, and I think it is probably because my best friend from junior high on, Kevin, who was the best man at our wedding, was gay. He was an artist, which was fascinating to me, since my mother, who was an artist, had tried to teach me sketching and painting. Kevin was truly gifted, and eventually went on to be a commercial artist. We also shared a love of music, and we could while away hours at the keyboard of the organ or the piano, playing the latest jazz and other music we had figured out, and compositions I was writing then. He was funny, witty, and eclectic. Even though he is gone, it is nice to have this connection with the community. I also have enjoyed being involved in music, Torah study, and wide- open discussions at BCC. The opportunities for being involved and making friends at BCC is wonderful.
You practice mindfulness meditation and start your day in an extraordinarily intentional way. Say more about that.
Every morning, I have a ritual: I go outside and greet the morning, and I say the Shema (even the silent bit); then I recite:
"Let me be aware of caring, kindness, empathy, thoughtfulness, respect, attention, sincerity, sensitivity, goodness, trust, chesed.
Let me be free of my fear, my anger, my pain and my shame. Let me be good to myself and to others.
Let me be aware of reason, passion, breathing, learning, memory, pleasure, excitement, stress, sleep, illusion; let me have control of them and let me do them.
Let me remember to stop, wait a minute, think ….
Let me confirm reality, assess relevance and consequences, calculate probability, and recognize my own irrationality and other states of mind. Let me have patience, wonder and joy.
Let me accept myself and others; let me forgive myself and others; and let me have loving-friendliness toward myself and others."
Is an LGBTQ-founded shul, such as BCC, still relevant?
Any LGBTQ-oriented shul such as BCC is relevant for people, of any gender or orientation, who need a special sanctuary in an otherwise often intolerant, unaccepting world. It is important for people not to have to feel like they need to hide parts of themselves or be ashamed of who they are, who they strive to be, or who they may have been and want to leave behind. Even our name – House of New Life – promises something special that is not so easy to find in the rest of the world.
What work in the world are you most proud of?
I suppose I am most proud of our children, but I don't know how much credit I can take for how they turned out. I am quite proud of having had a chance to help people thread their way through legal problems and the legal system, such as when I worked with legal aid, and in my solo law practice, and in intellectual property, helping people with their business aspirations and various entanglements. But personally, I think I am most proud of writing the music and libretto for my opera, Esther, which was the culmination of studying music, Hebrew and cantillation.
What work of yours for the congregation are you most proud of?
 I suppose I am most proud of being able to chant Torah for BCC, which allows me to study the Hebrew text, the music of the text, the cantillation, as well as the connotations of the names and meaning of the tropes, which often seem to fit together beautifully like poetry, with multiple layers and meanings that reveal themselves when they are studied. For me, it is a beautiful thing to do, and I am proud to have a chance to do it at BCC.
What does the Presidents Award mean to you?
I can understand the award for Maggie, because from early on she has been active and involved, and a student of Torah and Talmud, a board member, and a writer, speaker and advocate for a feminist approach as well as acceptance of LGBT issues. I can understand being honored for supporting Maggie in these endeavors. Personally, I love being honored by people who allow me to sing with the choir and study and chant Torah, doing whatever I can for this or that committee in some way, and generally doing things for and with people that I love.
What's one thing folks don't generally know about you that might be surprising?
That I wrote the music and libretto for an opera, Esther, and that a demo of it is free and available for people to enjoy at my website (designed by our daughter, Emily) http://www.estheropera.com
What should your tombstone – many decades hence, naturally – say?
Besides the usual familial ties, a quote from a manuscript I wrote, Continuity: A Theory of Awareness: "Anything, once begun, tends to continue in some form."